European Union Authorizes Military Action Against People Smugglers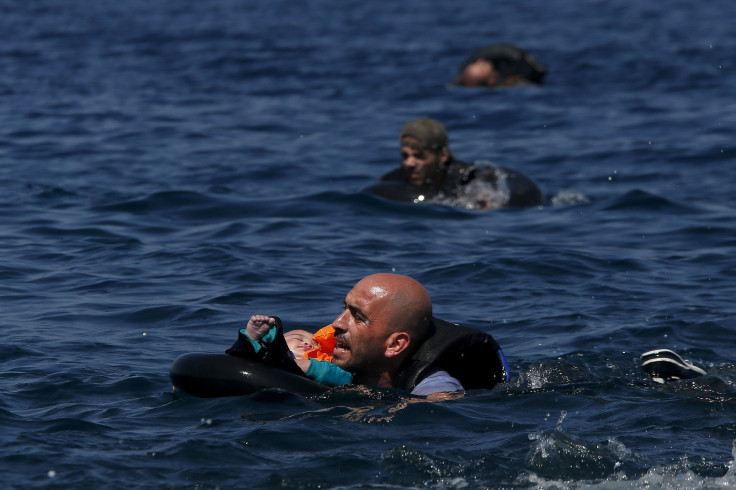 European Union nations on Monday approved proposals for military action against people smugglers who helped refugees cross the Mediterranean, authorizing a plan that called for the seizure and destruction of boats to break up smuggling networks operating out of Libya.
The E.U. had launched a naval mission in July that conducted intelligence gathering, but the new ruling makes it legal to stop and, if necessary, destroy boats which are found to be involved in people trafficking.
"The conditions have been met," an unnamed European diplomat told Agence France-Presse.
However, the second phase of the operation limits authorization for E.U. naval activities to international waters. The third phase would involve military action against people smugglers inside Libyan territorial waters.
The third phase would require authorization from the U.N. Security Council and preferably an agreement with the Libyan government. Russia, current president of the Security Council, has said that a resolution authorizing military activity in international waters could be adopted this month.
An internal document on the proposed military action warned that "non-compliant boarding operations against smugglers in the presence of migrants has a high risk of collateral damage including the loss of life," EUObserver reported.
The decision comes as E.U. nations struggle to deal with a massive influx of refugees fleeing conflict in the Middle East and Africa. E.U. interior ministers are set to meet later in the day to agree on quotas for redistributing refugees among member countries, a proposal that several nations have strongly condemned.
Slovakia, the Czech Republic, Hungary and other nations have boosted security along their border, taken steps to keep refugees out or move them into other countries, or expressed their intent to object to the quota plan.
Germany, which had so far championed the cause of taking in refugees and announced plans to resettle over 800,000 this year, said Sunday that it would implement controls along its border with Austria, contradicting the open borders mandated in the Schengen agreement
The International Organization of Migration said last week that an unprecedented number of migrants have made the risky crossing across the Mediterranean by boat so far in 2015. The agency reported 432,761 had reached Europe by sea this year, more than double the number of the year before. Nearly 3,000 have lost their lives in the passage.
E.U.-led efforts to help broker a national unity government in Libya have not borne fruit, but special U.N. envoy Bernardino Leon said Sunday that progress was being made.
© Copyright IBTimes 2023. All rights reserved.