Eurozone Inflation Falls But Uncertainty Remains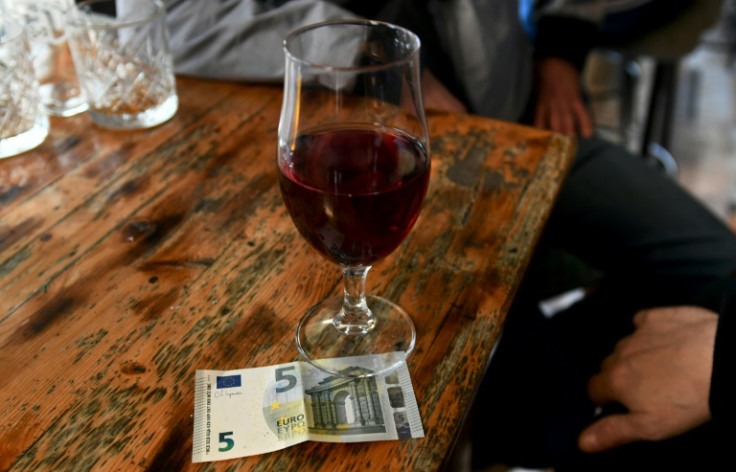 The eurozone's annual inflation rate has fallen for a third consecutive month, official data showed on Wednesday, but uncertainty over the figures and continued price growth cooled optimism.
Consumer prices in January eased to 8.5 percent, down from 9.2 percent in December, helped by a continued slowdown in the pace of energy cost rises.
Although inflation in the single currency area is slowing, the European Central Bank (ECB) is expected to raise interest rates on Thursday with a 50-basis-point hike.
January's inflation rate was much lower than the forecast of nine percent by financial data firm FactSet. But economists warned against taking the data at face value.
"January's bigger-than-expected decline in headline euro-zone inflation should be taken with a big pinch of salt" because Germany's data were estimates only and "therefore likely to be unreliable", Jack Allen-Reynolds, senior Europe economist at Capital Economics, said in a note.
Inflation had peaked at 10.6 percent in October 2022 -- five times higher than the ECB's target -- after a year of uninterrupted increases.
ECB President Christine Lagarde said last month rates "will still have to rise significantly at a steady pace to reach levels that are sufficiently restrictive and stay at those levels for as long as necessary" to bring inflation down.
There had been fears that the eurozone's core inflation, which excludes food and energy prices, would jump in January. But it ended up not changing from the 5.2 percent recorded in December.
A "jump in core inflation in some key countries will be enough for the central bank to confirm its current hawkish stance," said ING senior eurozone economist Bert Colijn.
Eurostat data showed energy costs increased by 17.2 percent in January compared to 25.5 percent a month earlier.
Food and drink costs recorded a greater rise of 14.1 percent last month compared to 13.8 percent in December.
Among the 20 countries that use the euro, Luxembourg and Spain had the lowest inflation rate, both reaching 5.8 percent in January, Eurostat said.
A flurry of better-than-expected data in the past weeks have raised hopes that the European economy is more resilient to the economic shocks from the war in Ukraine.
The eurozone is set to avoid recession this winter after recording weak-but-positive growth of 0.1 percent in the fourth quarter of 2022, data showed Tuesday.
"We think that today's print confirms that headline inflation peaked in Q4 last year and will continue to ease throughout 2023 on the back of favourable base effects and lower gas and energy prices," said Mateusz Urban, senior economist at Oxford Economics.
According to Eurostat data published Wednesday, the unemployment rate in the eurozone remained stable in December at 6.6 percent.
© Copyright AFP 2023. All rights reserved.