EV Startup Byton Could Have Better Entertainment Screen Than Tesla
KEY POINTS
Byton ups its entertainment game with Viacom partnership
The Chinese EV startup announced five partnerships on the CES 2020 event
Byton will add functions like online trip booking and weather forecasting to M-Byte
Byton will get a big boost to up its entertainment game against Tesla with a partnership with ViacomCBS.
The selling point for the Chinese startup's electric SUV, the M-Byte, is its array of screens in its interior. On its dashboard alone is a 48-inch monitor that stretches from end to end, and both the steering wheel and the center console are embedded with touchscreen monitors.
But these displays are mere displays if without the utility or entertainment it supports. The alliance with Viacom, a global media giant with subsidiaries like Paramount Pictures and CBS Television Distribution, that was announced on the CES 2020 event, will supplement Byton's vehicles with video content.
The M-Byte, set to launch later this year, will not only allow users to watch movies like Terminator: Dark Fate and Rocketman while on the road but the partnerships with other companies like Accuweather and Road.Travel will also put in additional functions like online trip booking and weather forecasting for future Byton owners.
Before stuffing the interior with five monitors (two are at the headrest for the rear passengers), Byton was experimenting on a gesture-based user interface, The Verge reported back in January last year. But the concept didn't work, so they added the fifth monitor on the center console to fulfill the same functions of the steering wheel, which can control the monitor on the dashboard that isn't touchscreen enabled.
Another deal, apart from Accuweather and Roade.Travel, that Byton landed is with Aiqudo Voice Platform that would permit voice command integration through mobile apps.
Two other partnerships include CloudCar that allow onboard and cloud-connected natural language recognition with the M-Byte and XPERI to deliver HD Radio, and DTS Connected Radio. All in all, Byton was able to strike deals with five companies.
In December, in its bid to overtake Tesla, Byton also got a major financial lift amounting to several million dollars from Tokyo-based Marubeni Corporation in a Series C funding round. The Japanese conglomerate's capital injection is aimed at using the batteries of Byton's vehicles to create storage systems for renewable energy. But apart from that, the two firms also seek to explore co-operating ride-hailing services and overseas production and sales of Byton's EVs.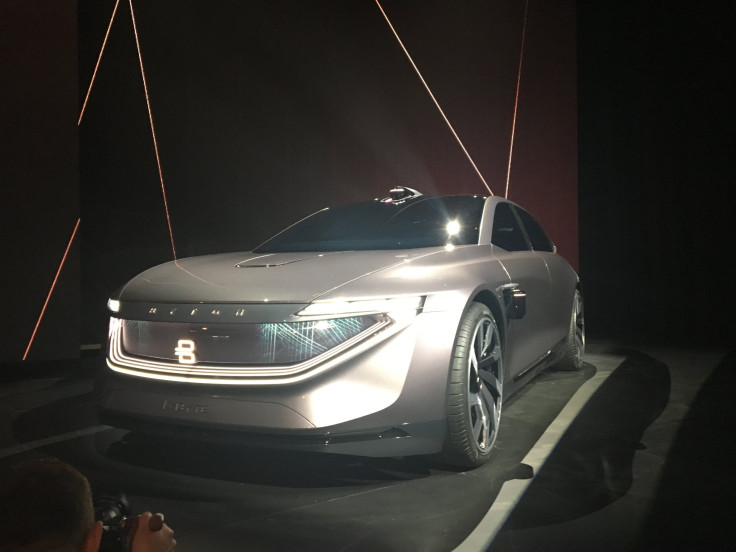 © Copyright IBTimes 2023. All rights reserved.