Evan Rachel Wood Gives Ex Marilyn Manson The Finger During Live Performance
KEY POINTS
Evan Rachel Wood performed a cover of the New Radicals' "You Get What You Give" with Zane Carney Saturday
She gave her ex Marilyn Manson the finger when his name came up in the lyrics of the song
The actress named Manson as her alleged abuser in February
Evan Rachel Wood subtly called out her ex and alleged abuser Marilyn Manson during a live performance over the weekend.
On Saturday, the "Westworld" star, 33, performed a cover of the New Radicals' 1998 single "You Get What You Give" with her musical partner Zane Carney (of Evan + Zane) at the Bourbon Room in Los Angeles, People reported. She made it clear how she felt about her 52-year-old ex when his name came up in the lyrics.
"I've been saving this but it seems like the appropriate time," Wood said in a video of the performance that she shared on Instagram, before putting up her middle finger as she sang Manson's name and causing the crowd to erupt into cheers.
The three-time Golden Globe nominee first opened up about being sexually assaulted by a "significant other" in 2016. But in February, she named Manson as her alleged abuser.
"The name of my abuser is Brian Warner, also known to the world as Marilyn Manson," Wood wrote on Instagram at the time. "He started grooming me when I was a teenager and horrifically abused me for years. I was brainwashed and manipulated into submission. I am done living in fear of retaliation, slander or blackmail."
She added, "I am here to expose this dangerous man and call out the many industries that have enabled him before he ruins any more lives. I stand with many victims who will no longer be silent."
Wood also shared a redacted page from a Dec. 19, 2020, police report in her Instagram Story. The actress said had to file the report after allegedly being alerted to threats from Manson's wife Lindsay Usich and Instagram user @leslee_lane.
They allegedly threatened to release photos of Wood when she was underage after she was given "large amounts of drugs and alcohol" when Manson performed on Halloween in Las Vegas in order to "ruin my career and shut me up," according to the actress.
Manson, whose real name is Brian Warner, and Wood were in a relationship from 2007 to 2010.
In an interview with Elle in 2007, she described the rocker as "lovely, really human and just amazing," as per People. At the time, she also said they had a "healthy and loving relationship." They got engaged in January 2010 and broke up eight months later.
In 2018, Wood testified in front of Congress about her experiences with domestic violence and sexual assault.
"It started slow but escalated over time, including threats against my life, severe gas-lighting and brainwashing, [and] waking up to the man that claimed to love me raping what he believed to be my unconscious body," she was quoted by Insider as saying. "And the worst part: Sick rituals of binding me up by my hands and feet to be mentally and physically tortured until my abuser felt I had proven my love for them."
Wood is one of at least 15 women who have accused Manson of sexual assault. The singer has denied the allegations, which he called "horrible distortions of reality."
"My intimate relationships have always been entirely consensual with like-minded partners. Regardless of how — and why — others are now choosing to misrepresent the past, that is the truth," Manson added.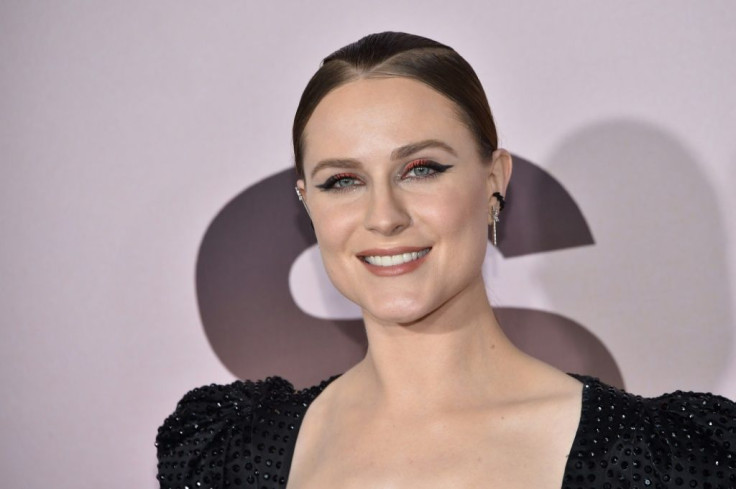 © Copyright IBTimes 2022. All rights reserved.
FOLLOW MORE IBT NEWS ON THE BELOW CHANNELS