Ewan McGregor's Wife Responds To Split Rumors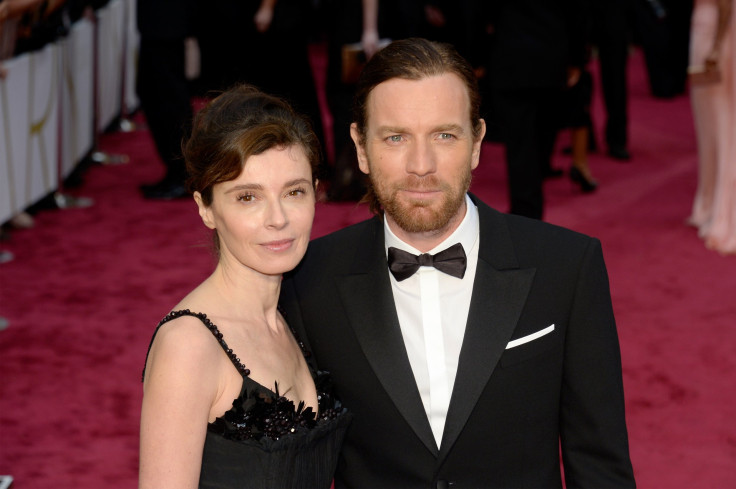 Ewan McGregor's wife, Eve Mavrakis , has finally broken her silence after their rumored split.
On Friday, Mavrakis posted a photo on Instagram where she celebrated a friend's birthday. One fans asked her in the comment section about her status relationship with the "Fargo" actor. Mavrakis' follower also criticized McGregor being too sweet for comfort with his co-star Mary Elizabeth Winstead, Us Weekly reported.
"I can't believe Ewan would end things with u," her follower wrote. "U are so much better than him!!!! Take him for every penny u can!!!"
Mavrakis did not ignore the comment. "What can I do?" she responded.
The follower showed her support to Mavrakis by praising her on how she handled the incident. She also encouraged the French art director to keep behaving with "respect and class."
In October, McGregor was spotted locking lips with his "Fargo" co-star Winstead at a West London café. According to a family source, the actor and Mavrakis have been separated since May.
"Ewan and Mary Elizabeth were there together and seemed relaxed in each other's company," one eyewitness said. "They were deep in conversation and were there together for more than an hour. As they left she got on to the back of Ewan's motorbike and they sped off together."
McGregor and Mavrakis got married in 1995. They share four children together: Clara, 21, Jamyan, 16, Esther, 15 and Anouk, 6. Meanwhile, Winstead was previously married to writer Riley Stearns. In May, the couple announced their split.
"We've decided to move on from our marriage, but we will stay best friends and collaborators for all our days," the actress wrote in a since-deleted Instagram post, People reported. In the snap she is kissing her ex-husband on the cheek. "We are still ride or die, just in a different way now. I love you always, Riley."
The publication noted that Stearns also shared the same photo and added a sweet note for his estranged wife. "We just took this photo together. I met Mary 15 years ago and we've been the most important people in each other's lives ever since," he wrote.
" We still love each other very much but we're different people with different paths and different futures. I can't wait to see where we both end up. I'll always love you, Mary," he concluded. The same post has since been deleted.
© Copyright IBTimes 2023. All rights reserved.