Ex-Military Man Leads Cannabis Company Left Coast Extracts to a Projected $25M Sales
This article uses affiliate links, which means if you purchase products through these links, we may earn a commission. Click here to see our
T&C
. For licensing please click
here
.
After Coltin Barody experienced the benefits of medical cannabis to his health, he wanted nothing more than to enlighten more people about the wonders of the said product.
The year was 2014. Barody had just wrapped up his decorated career in the Navy, which closed with a well-deserved assignment with the presidential honor guard in Washington, DC. He worked under George W. Bush, Jr., and was in charge of several ceremonies at the White House, the Pentagon, and the Arlington Cemetery, among others.
Barody wanted the next chapter of his life to just be as epic and meaningful, so he thought of a way to spread the word about the significant impact of medical cannabis on his wellness journey.
Luckily, he didn't have to look very far for someone who can be supportive of his vision. After all, his life partner, Alexandria Kometas, had a background in operations management. This made it easier for both co-owners to get their new business.
Eight years later, Left Coast Extracts has grown exponentially, and its products have become widely available in California. You couldn't go anywhere in the state without being in a fifteen-mile radius of one of their dispensaries or retail stores.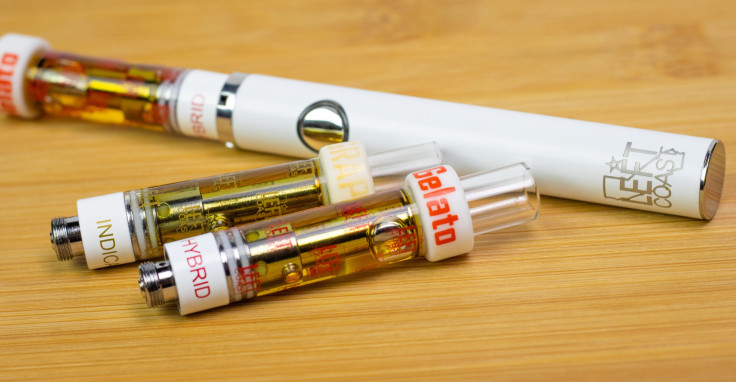 Apart from being accessible, however, Left Coast Extracts has built an impressive reputation for being a provider of high-quality cannabis products, both for medicinal and recreational use.
"We are proud to offer only the best for our customers," says Barody. "We have come up with an extensive collection of concentrates, including sauce, crumble, shatter, badder, and diamonds, to name a few. And for those on a quest to find the best that cannabis offers, we could confidently share that we don't put any diamonds below 95% THC on the market. That means our diamonds pack a different punch—better than any other product.
Never has Left Coast Extract's good reputation been more apparent than in the past year, evidenced by the company's growing sales figures. From generating just about $100K in monthly sales for the past years, Left Coast Extracts is now on track to hit $25M in sales for the year.
Co-owners Barody and Kometas attribute most of their success to the hours they spent growing their product line, studying the market, and finding out what their customers wanted in their cannabis.
"We work 16 hours daily trying to adapt, expand, and grow the business," says Barody. "And what many people struggle to understand is that we love putting in all those hours. This brand and this business have become our life now, so there's never a dull moment in this for us."
True to their commitment to continuous expansion, last year saw Left Coast Extracts going beyond California and taking Nevada by storm. Nevada's cannabis market, though not yet quite as large as Southern California's, inevitably played a huge part in the company's accomplishment of its projected $25-M sales milestone.
With plans to further expand their operations in new markets like Arizona and Michigan, Barody and Kometas are looking forward to moving their goal posts and aiming for higher sales, more product diversity, and even more, jobs generated.
"As we continue to push for more growth, we are now looking to hire 150 more employees to add to your current pool of 70," shares Kometas. "We are looking for people who can share our passion for growing a cannabis brand that people can trust to deliver quality, accessibility, and integrity."
On track, as they may to hit, or even exceed, their sales target with a mix of medicinal and recreational products, Barody says he has not forgotten the very reason why he wanted to start this business in the first place: to help more people discover the benefits of medical cannabis.
"For those who have a prescription for cannabis, we offer the most economic medication options," Barody says. "The Left Coast Extracts shatter is affordable, and they all test at around 85% THC and 90% total cannabinoids."
Overall, Barody and Kometas have ensured that their menu offers "a little bit of Left Coast for everybody."
As they move forward to new milestones and even higher goals, Barody commits to using his key takeaways from his military training to bring Left Coast Extracts to new heights.
"I am trained to find the motivation to move forward regardless of what hurdles lie ahead," he says. "That's why I'm sure that $25M in sales is not the last achievement our company will hit. The journey continues, and we're only excited to grow more and more with our prized customers and reliable employees—including the ones we'll be onboarding soon."
Those interested in joining the Left Coast Extracts team may contact the owners through their website.