Exclusive: Citigroup Declined To Support Lending Club — Memo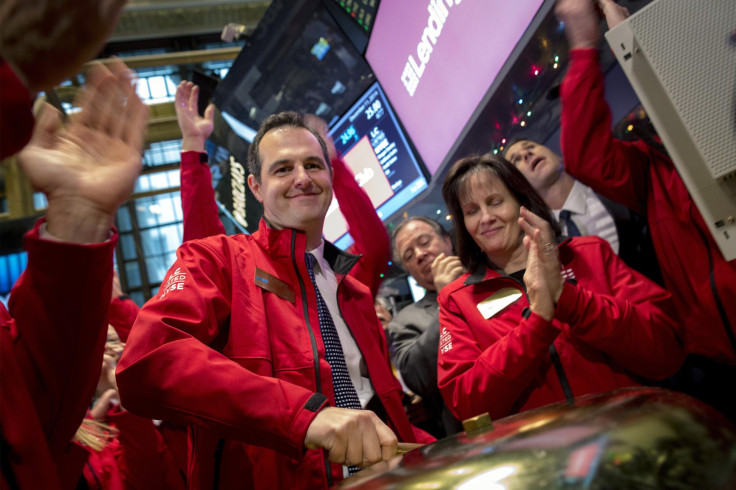 Citigroup told US regulators last week it was not willing to support troubled marketplace lender Lending Club after its CEO stepped down following a botched sale of loans.
In a May 12 memo seen by International Financing Review (IFR), Citigroup said it had declined a request from Jefferies, an investment bank, to back Lending Club after CEO Renaud Laplanche resigned three days earlier.
"Jefferies has requested that Citi be supportive of Lending Club in order to calm the markets," said the memo, which further said the bank was temporarily freezing exposure to online lenders.
"While Citi believes that overall due diligence and lending quality of Lending Club is good, it is ... investigating the situation and is not yet prepared to do this," it said.
It was not specifically clear from the memo, which recorded the minutes of a call with the Office of the Comptroller of the Currency, a US banking regulator, what kind of support Jefferies was seeking from Citigroup.
According to the memo, Citigroup told the OCC that it believed Lending Club "has sufficient liquidity to carry it through the next few weeks".
Calls and voicemail left by IFR for the Citigroup bankers were not answered. The OCC declined to comment on behalf of the OCC staff. Citigroup, Jefferies and the OCC declined to comment on the content of the memo. The SEC also declined to comment.
In a statement to IFR, acting Lending Club CEO Scott Sanborn said the company was in a "strong financial position" with US$900m in cash and a US$120m line of credit.
"Our platform continues to operate with existing investors and more returning each day," he said.
Lending Club said in a quarterly SEC filing this week that a number of its large investors had halted investments in its loans in the wake of Laplanche's resignation, which could have a material effect on its performance.
It said it did not know exactly what impact the slowdown in investment will have, or whether the investors will return.
But three sources have told IFR that Lending Club is in talks with banks, hedge funds, money managers and mutual funds about possible financial support.
Troubled Waters
Lending Club's CEO resigned after an internal company probe found that a US$22mn package of loans sold to Jefferies did not meet Jefferies' criteria, sources told IFR. Application dates on some of those loans had been falsified, the company said in a public filing.
Lending Club repurchased those loans at par value, the sources said, but the incident put the spotlight on the relatively new business of peer-to-peer lending.
"I recognize that events occurred on my watch where we failed to meet our high standards," Laplanche told the Wall Street Journal after stepping down.
"While there are disagreements as to the characterization of facts, I accept that the board acted in good faith and did what it believed was right for the company."
Laplanche did not immediately respond to a request for further comment.
Peer-to-peer or marketplace lenders bypass a traditional business of banks by connecting those seeking loans with retail investors willing to provide them.
Companies like Lending Club then often sell packages of the loans to banks that securitize the loans into asset-backed bonds - something Jefferies had been planning to do.
But Jefferies halted plans for a new securitization - a typical way that companies provide fresh capital for themselves - after the falsified loan sale emerged.
Three sources have told IFR that one idea under discussion is for institutional investors to buy Lending Club loans in exchange for an equity stake in the company.
Jefferies has even been engaged as an advisor to Lending Club specifically to seek third-party loan funding, according to another source familiar with the situation.
© Copyright Thomson Reuters 2023. All rights reserved.
FOLLOW MORE IBT NEWS ON THE BELOW CHANNELS