Extreme Weather 2020: Tropical Storm Fay Bringing Weekend Of Heavy Rain, Gusts To Northeastern US
KEY POINTS
Fay formed into a tropical storm off the coast of North Carolina, with winds averaging around 45 mph and gusts topping 65 mph
New Jersey, Delaware and Maryland reported flooding from heavy rain along coastal communities as Fay began making landfall
More flooding is forecast for parts of New York and New England as Fay pushed north during the weekend, with the possibility of a tornado
Tropical Storm Fay made landfall on Friday, bringing heavy rainfall and winds forecast to hammer the U.S. Northeast for most of the weekend.
Fay formed into a tropical storm around 5:30 p.m. Thursday off the coast of North Carolina, with wind-speeds averaging around 45 mph and gusts toping 65 mph. The National Weather Service said it was the earliest a storm beginning with "F" had formed, the previous being on July 21, 2005.
"Fay will be a mostly heavy rain producer but could still bring wind gusts of 50-60 mph along coastal areas of eastern Long Island and over southern coastal areas of New England," Accuweather meteorologist Dan Kottlowski said.
New Jersey, Delaware and Maryland were among the first hit by the storm as it began its push onto land. Heavy rainfall and winds have been reported across both states, resulting in flooding for several coastal communities struggling with nearly 3 inches of rain.
Ocean City, Maryland, was reporting more than 5 inches, with some roads flooded.
"A tropical storm warning has been issued from Cape May, New Jersey northward to Watch Hill, Rhode Island, including Long Island and Long Island Sound," the National Hurricane Service said.
As Fay pushed north, the rainfall was not expected to let up through the weekend. Areas of New York and New England were forecast to receive 3-5 inches of rain into Saturday. Some parts of southern New England also were at risk of a brief tornado, with winds gusting to more than 50 mph.
"Residents along the mid-Atlantic and Northeast coasts should expect conditions similar to a Nor'easter," CNN meteorologist Taylor Ward said. "Bands of rain and gusty winds will bring the potential for coastal flooding, beach erosion and rip currents from Thursday to Saturday."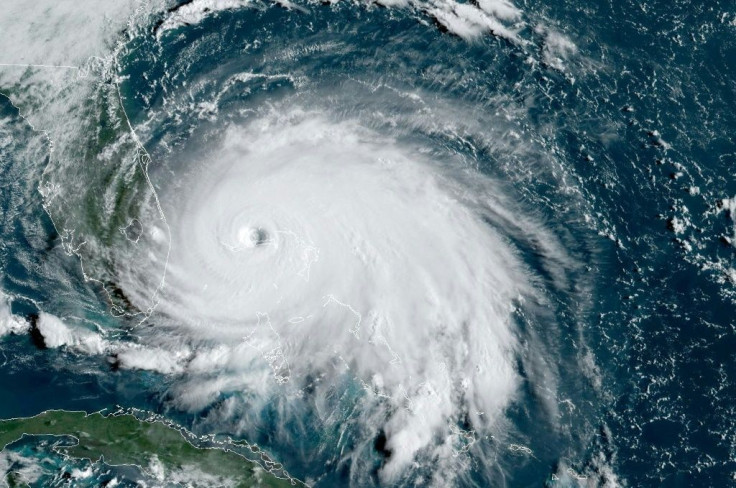 © Copyright IBTimes 2023. All rights reserved.