Exxon Mobil Corporation (XOM): How Investigators Hope To Prove The Oil Giant Wronged Investors Over Climate Change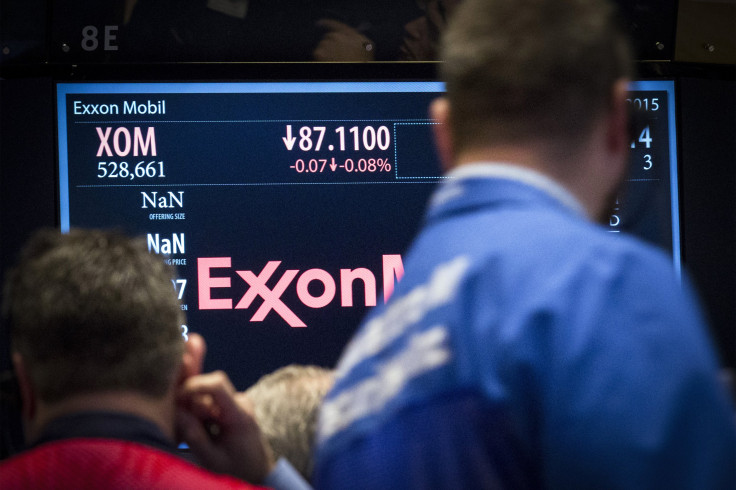 New York regulators are investigating ExxonMobil over reports that the company knew for decades the risks posed to its business by climate change, yet failed to properly alert investors and the public. The investigation, reported by the New York Times, follows revelations that although the oil giant's own researchers acknowledged global warming decades ago, the company proceeded to sow doubt when it came to climate science.
New York Attorney General Eric Schneiderman is looking into whether Exxon did wrong by shareholders -- the same shareholders who have enjoyed the fruits of Exxon's record profits from extracting carbon-intensive fuels for decades. In the last decade, for instance, the company's stock rose more than 46 percent.
The issue is whether Exxon's apparent shift in its stance toward climate change in prior decades -- from internal acceptance to publicly questioning its very existence -- led investors to buy Exxon stocks when they might have been more circumspect, given the consequences of global warming. If the investigation proceeds, it could prove to be a watershed case.
"I'd be really curious to know who within the C-suite was told about climate change as a fundamental threat to our business, and who decided to combat this with what was basically a disinformation campaign," said Mark Latham, a climate law professor at Vermont Law School.
Why Is This Investigation Being Brought Under Securities Law?
Although environmentalists are the group most outraged by reports into Exxon's knowledge of climate change, the company didn't break any environmental laws. Instead, investigators are hoping to make the case that by failing to disclose its knowledge of climate change sooner, Exxon violated its fiduciary duties to investors.
Numerous politicians, including both Democratic presidential front-runners, have called for federal investigations into Exxon, but the Securities and Exchange Commission has not yet announced any inquiries.
New York law, however, provides a broader toolkit for prosecuting securities fraud. In 2007, former attorney general and current New York governor Andrew Cuomo used the Martin Act of 1920, a powerful state law, to subpoena power companies over their disclosure of business risks associated with greenhouse gas-heavy projects. Since then, the Martin Act has become a regular weapon in the New York Attorney General's arsenal, though it remains contentious in the legal world.
Exxon denies that it ever deviated in its stance around climate change. "We unequivocally reject the allegations that Exxon Mobil has suppressed climate-change research," Exxon's Vice President for Public Affairs, Kenneth Cohen told the New York Times on Thursday.
What Does The Government Need To Prove?
Though the case law around disclosures doesn't have clear-cut guidelines, investigators would generally have to show that Exxon executives knew (or should have known) that climate change was a business risk, and that the information was something a reasonable investor would like to have understood before buying or selling shares.
The reason is simple: An investor would likely shy away from a stock if she knew that the company's business model would become obsolete in the short to medium term due to regulations.
According to reporting in InsideClimate News, top executives were apprised of cutting-edge climate science as early as 1977. It was then, according to documents, that company researcher James Black told Exxon's Management Committee, "There is general scientific agreement that the most likely manner in which mankind is influencing the global climate is through carbon dioxide release from the burning of fossil fuels."
By the 1990s, however, Exxon executives were questioning the certainty of the global climate science community. "Let's agree there's a lot we really don't know about how climate will change in the 21st century and beyond," former CEO Lee Raymond said in 1997. The company did not so much as mention climate change in securities filings until 2001.
According to climate law experts, it would be highly problematic if the company had outwardly denied what had been accepted internally, especially as climate science solidified in the 1990s. "There would have been a point reached where Exxon's efforts to claim that the science was uncertain would have no longer been accurate," said Latham.
Is There Precedent?
The Martin Act has been used several times since 2007 to push energy companies to disclose the risks to their profits associated with climate change and regulations to address it. In the law's first climate-related application, Xcel Energy agreed to tell its shareholders how climate change regulations might impact its coal power business.
Securities law experts also point to 2014's Reese vs Malone circuit court ruling, in which shareholders sued British oil major BP over failures to disclose the seriousness of a pipeline leak in Alaska. When an initial leak was discovered, the company told shareholders that a particularly corrosive form of oil was to blame, and that the event was a one-off occurrence. But those contentions were undermined by a second leak, after which BP shut down operations.
The Ninth Circuit Court of Appeals found that "the facts alleged in the complaint support the conclusion that BP had been aware of corrosive conditions for over a decade, and yet chose not to address them." That case could provide a useful corollary for the investigation into Exxon, whose public statements apparently contradicted its own internal findings around climate change for decades.
© Copyright IBTimes 2023. All rights reserved.