FAA Announces It Will Refund Those Who Registered Their Drones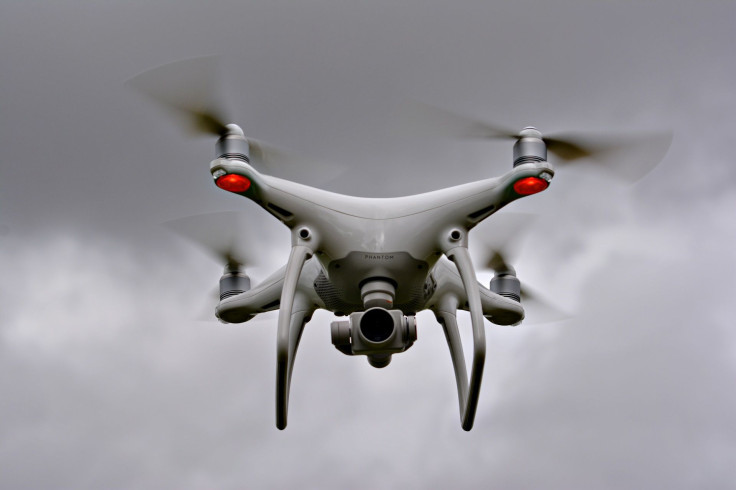 If you fly your drone as a hobby and paid a fee to register it with the Federal Aviation Administration, you can now get a refund.
In 2015, the FAA placed a rule that required owners who operated their drones for fun to register their small aircraft. In May, a U.S. Appeals Court in the D.C. circuit said the FAA drone registration violated a 2012 law passed by Congress. Section 336 of the FAA Modernization and Reform Act says the administration "may not promulgate any rule or regulation regarding a model aircraft."
Read: Inmate In South Carolina Prison Escapes Using Tools Dropped Off By Drone, Cell Phone
Because the ruling in May, the FAA announced this week it will refund the $5 people paid to register their drones.
The FAA said in May over 820,000 operators registered their aircraft. Since the applications are $5 each, that means the administration received more than $4 million in fees. However, some drone operators still have to be certified, if they're used for commercial purposes.
How To Get A Refund From The FAA
To get a refund, you must meet the requirements in section 336 of the FAA Modernization and Reform Act. If you do, fill out the registration deletion and self-certification form, which can be found online, print the application and mail it to the FAA Civil Aviation Registry.
If you registered your drone during the initial grace period when the $5 registration fee was waived, you won't be able to get a refund, the FAA said.
Read: A Real RoboCop? Dubai Police Will Deploy Mini Self-Driving Patrols Equipped With 360-Degree Cameras, Drones
However, the FAA still wants you to register your drone.
"The FAA continues to encourage voluntary registration for all owners of small unmanned aircraft," it said in its announcement.
The administration also said it "is working on a final rule with respect to registration and marking that will implement the court's decision."
Last month, the FAA held its first meeting of the UAS Identification and Tracking Aviation Rulemaking Committee (ARC). Those involved in the meeting were stakeholders, including Amazon and Ford, the aviation community and industry member organizations, manufacturers, researchers, standards groups, local law enforcement and other officials. In the meeting, the parties discussed drone identification and tracking, as well as air traffic management for drones and other concerns.
"The Aviation Rulemaking Committee considered issues such as existing regulations applicable to drone identification and tracking, air traffic management for drones, concerns and authorities of local law enforcement, and potential legal considerations," FAA stated in a press release after the meeting. "The group developed some preliminary questions and identification parameters, and reviewed a sample of existing identification technologies."
The FAA committee is scheduled to meet again July 18-19 and is expected to make formal recommendations this September.
Meanwhile, Drone maker DJI proposed an "electronic identification system" in which drones could transmit communication details, including its location and registration number.
© Copyright IBTimes 2023. All rights reserved.