Is Facebook Down In Europe? Anonymous Claims Hack Via Twitter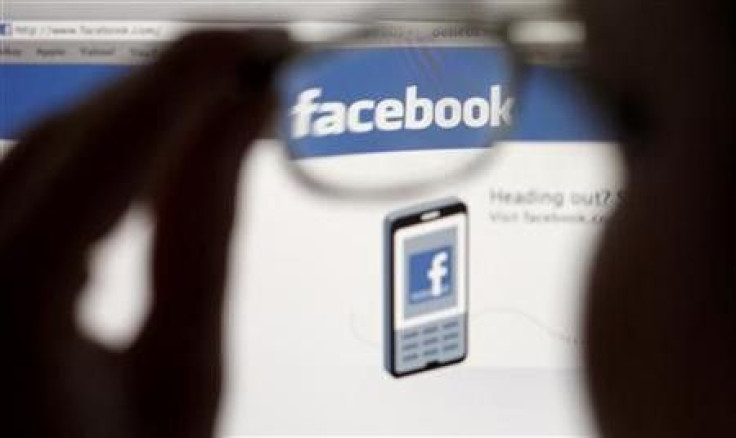 Facebook was reported as being down Thursday in Sweden, Denmark, Ireland, Norway and Portugal, according to reports that streamed in via Twitter.
There is a "likely service disruption" on Facebook, according to the website Down Right Now. The site gathers its information by using a few different techniques like searching for an official site announcement, Twitter reports or direct reports to the site.
With Facebook reportedly being down in several European countries, people have flocked to the micro blogosphere to tweet about Mark Zuckerberg's social media site being down.
A Twitter handle that's associated with the hacking group Anonymous, which is famous for taking down sites, is taking responsibility for the attacks on Facebook in Europe.
"I'm attacking facebook rigth [sic] now," @AnonymousOwn3r tweeted.
It's important to know that it's the same Twitter account that also took responsibility for hacking into domain registrar and Web hosting company GoDaddy on Sept. 10.
But GoDaddy didn't want their customers to think they were hacked and quickly sent out a statement countering Anonymous' claim. They denied the alleged hack and said they were having "internal network events that corrupted router data tables."
There's no evidence if it's just another Twitter hoax or if the drama being played out on Twitter is true. Facebook is not down in the US.
The following are tweets from users who reported Facebook being disabled in Europe:
"Right now, Facebook is down in Sweden and Denmark," Google Facts wrote.
@J_ulian posted, "Facebook ist down. Apocalypse now!"
"Facebook is down," @_inconnu shared.
@Cynicinhighheel tweeted, "#FacebookDown Facebook is down, except if you open it from touch.facebook.com"
@Anonymous_Prodi said, "#Facebook DOWN by: Anonymous . @AnonymousOwn3r"
Around 7 p.m. EDT, Down Right Now reported that Facebook was back up.
© Copyright IBTimes 2023. All rights reserved.