Facebook (FB) Earnings Preview Q4 2014: Huge Jump As Improved Advertising Platform Draws Big Advertising Dollars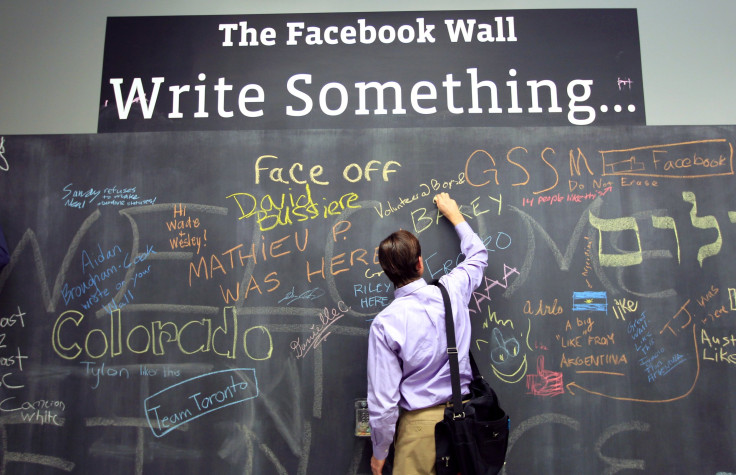 Facebook Inc. (NASDAQ:FB) is expected to report a 40 percent jump in fourth-quarter profit as advertisers flocked to the social media site's upgraded advertising platform during the busy holiday shopping season.
The Menlo Park, Calif., company, which discloses results Wednesday after markets close, is expected to report net income of $706.06 million, or 20 cents per share, compared with $426 million, or 3 cents per share, in the fourth quarter of 2012, according to a Thomson Reuters Eikon poll of analysts. Excluding one-time events, the company is expected to report earnings per share of 27 cents compared with 17 cents -- a nearly 60 percent jump. Revenue in the October-through-December period is anticipated to be $2.32 billion compared with $1.59 billion.
For the full year, analysts believe Facebook will report EPS of 84 cents on $7.63 billion in revenue compared with 53 cents EPS on $5.09 billion in revenue in 2012. That's a 58 percent increase in EPS, and a 50 percent increase in revenue.
Wall Street analysts continue to see engagement with Facebook ads surge, especially in mobile. Facebook added auto-play video ads in its News Feed in the fourth quarter and improved the algorithm used to deliver ads to make them more relevant to Facebook users. These changes attracted advertisers in big numbers, especially as the Christmas shopping season began.
"Facebook's momentum with advertisers has built through the fourth quarter in terms of click-thru rates (CTR) and engagement with ad products (both mobile and desktop), which have exceeded advertisers' internal goals," iStockAnalyst wrote. "Facebook remains under-monetized relative to peers given the time spent on the platform and that Facebook ads exhibit strong pricing power, which can provide a tailwind to revenues going forward."
Molly McCarty, a social advertiser from digital marketing agency 3Q Digital, said that the new advertising features and changes to News Feed were a "much-needed improvement to the ads interface," and that her clients saw drastically improved ad performance. This led to an increase in overall spending on Facebook ads, she said, as "the clients devoted more budget in light of campaigns' performance."
The big success from its improved advertising features may have offset Facebook's fading popularity among young users. A recent demographics report found that millions of young users are leaving Facebook each year, and a new Princeton study predicted that Facebook will lose 80 percent of its user base by 2017. Facebook mentioned a loss of teenagers in its third quarter earnings report, but did not give specific numbers.
A major focus of the earnings report will be on new products for users, developers, and advertisers. Facebook has been pushing its messaging app to keep younger users from using apps like Snapchat. Facebook also recently announced that it was killing its "sponsored stories" feature.
Investors will also be interested in Facebook's plan to continue rolling out video advertisements in News Feed, as well as plans tap in TV ad budgets.
To listen to Facebook's fourth-quarter and full-year earnings conference call, click here at 5 p.m. EST Wednesday.
© Copyright IBTimes 2023. All rights reserved.
FOLLOW MORE IBT NEWS ON THE BELOW CHANNELS