Facebook Phone Goes Home: HTC First UK Release Date Canceled To Refocus On App Design
The HTC First, commonly referred to as the first Facebook Phone because of its tweaked Android operating system built by Facebook called "Facebook Home," was unceremoniously canceled by its exclusive carrier AT&T in mid-May after just a single month on the market. But AT&T isn't alone; after an anonymous source told the Mobile News blog that the upcoming HTC First launch in the U.K. would be canceled, Facebook released the following statement on Thursday evening via Engadget:
"Following customer feedback, Facebook has decided to focus on adding new customization features to Facebook Home over the coming months. While they are working to make a better Facebook Home experience, they have recommended holding off launching the HTC First in the UK, and so we will shortly be contacting those who registered their interest with us to let them know of this decision. Rest assured, we remain committed to bringing our customers the latest mobile experiences, and we will continue to build on our strong relationship with Facebook so as to offer customers new opportunities in the future."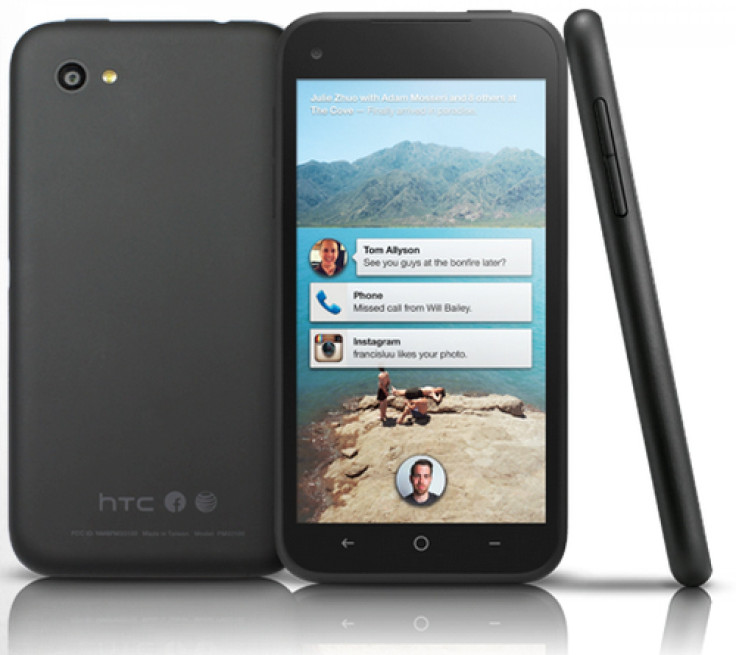 The HTC First, which was unveiled along with the Facebook Home operating system on April 4, was designed as an "application layer" between the user and other facets of the Android OS, rather than a complete rewrite of Android, which is what some were expecting out of a "Facebook phone."
Unfortunately, users didn't seem to care too much about the HTC First, as Facebook had also released Facebook Home as a downloadable application for all Android devices and implemented many of Facebook Home's features across Facebook's main mobile apps for Android and iOS. When the news first broke that AT&T would cancel the HTC One, an unnamed source told BGR that "AT&T sold fewer than 15,000 units nationwide through last week when the phone's price was slashed to $0.99." Comparatively, the HTC First was a less successful "Facebook phone" than the wildly unpopular HTC ChaCha from 2011, a phone characterized by its dedicated "Facebook button."
Prior to last year's Facebook IPO, the Menlo Park, Calif.-based social network explained in its S-1 filing that the company -- and its advertising strategy -- had not yet made the transition from Web to mobile.
"Growth in use of Facebook through our mobile products, where we do not currently display ads, as a substitute for use on personal computers may negatively affect our revenue and financial results," Facebook said.
"We are dependent on the interoperability of Facebook with popular mobile operating systems that we do not control, such as Android and iOS, and any changes in such systems that degrade our products' functionality or give preferential treatment to competitive products could adversely affect Facebook usage on mobile devices."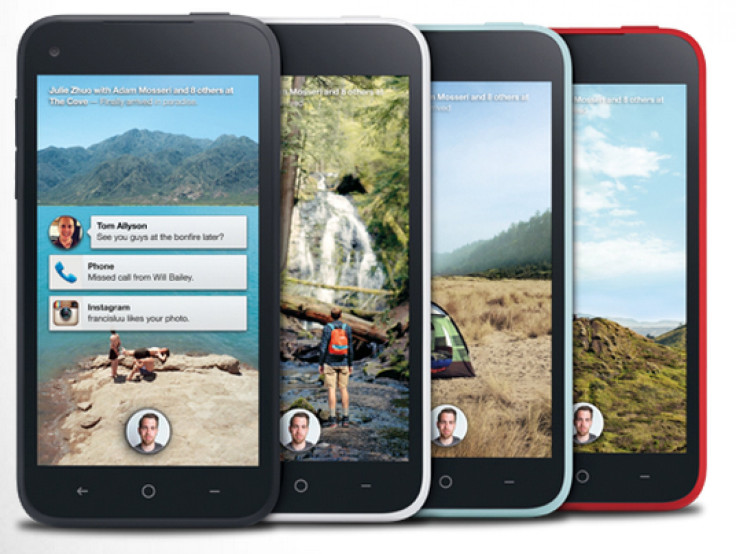 Facebook founder Mark Zuckerberg has said he would've rebuilt Facebook as a mobile exclusive app if he had the chance, so clearly offering a solid mobile experience means a great deal to Facebook. In this regard, the Facebook phone was a brilliant idea and makes a great deal of sense -- like Google and Android, a true Facebook phone would allow Zuckerberg & Co. to have complete control over the user experience and ad strategy. The HTC First was the company's first attempt at such a device -- Facebook would focus on software while HTC would focus on hardware -- but with the phone failing so soon after its initial release, Facebook will need to take a long look in the mirror.
Failure of the HTC First may be blamed on Facebook's decision to make Facebook Home features too accessible to other mobile users on Android and iOS, or maybe Facebook will realize that the Facebook Home features were not that stellar to begin with. Facebook Home's large photos and "Chat Heads" were nice features, but by themselves aren't worth the time and money to switch phones. Not even for $0.01.
© Copyright IBTimes 2023. All rights reserved.