Facebook Reports Fewer Active Users Since Start Of Pandemic
KEY POINTS
Facebook reportedly shed 2 million users in the third quarter, capping off a rocky quarter of ad boycotts, congressional scolding and unstable markets
It wasn't all bad: Facebook said they mostly lost new users who joined at the start of the pandemic, making this more of a course-correction than a true decline. They did warn the trend could continue through the fourth quarter
StopHateForProfit's July ad boycott failed to have an impact, with only 1,000 of Facebook's 10 million active advertisers participating. Both the number of advertisers and ad revenue increased through the third Quarter
Facebook on Friday announced that its North American user base shrunk by 2 million people. The news comes after the social media site saw an ad boycott and just two days after facing tough questions from Congress over its content moderation policies.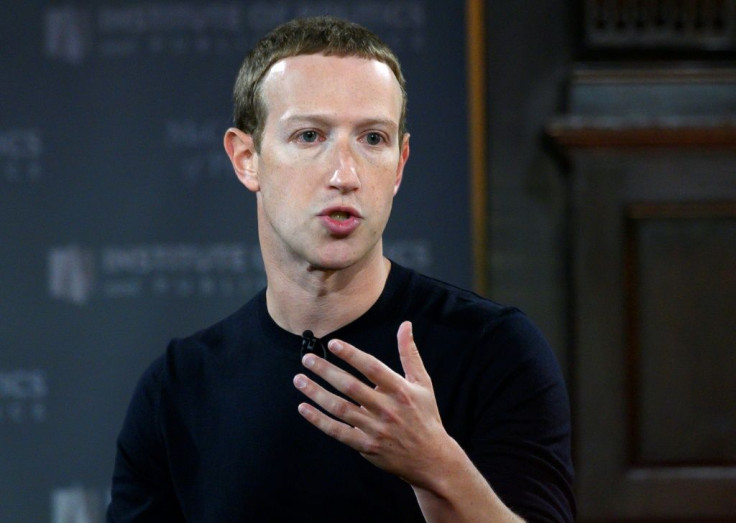 Overall, Facebook's userbase went from 198 million in the second quarter to 196 million. Facebook attributed the decline to a surge of users in the early days of the pandemic who have since moved on. Also, it cautions that the losses could continue through the fourth quarter, CNBC reported.
European user numbers stayed the same, hovering at 305 million for the third-straight quarter.
An ad boycott, meanwhile, organized by StopHateForProfit drew widespread attention but failed to leave much of an impact. While 1,000 advertisers pulled their funding from Facebook in the summer, it was a small portion of the network's 10 million active advertisers. The 10 million active advertisers are actually up from 9 million last quarter, with ad revenue climbing 22%.
Less ambiguous was the tongue-lashing that CEO Mark Zuckerberg — along with Google's Sundar Pichai and Twitter's Jack Dorsey — received Wednesday from a congressional hearing on content moderation.
Representatives on both sides of the aisle slammed the companies for alternately not moderating content enough or moderating content too much.
"Democrats often say that we don't remove enough content, and Republicans often say we remove too much," Facebook CEO Mark Zuckerberg said. "The fact that both sides criticize us doesn't mean that we're getting this right, but it does mean there are real disagreements about where the limits of online speech should be."
© Copyright IBTimes 2023. All rights reserved.
FOLLOW MORE IBT NEWS ON THE BELOW CHANNELS