Facebook Timeline, Google+ Hangouts: Which Will Own Your Life?
ANALYSIS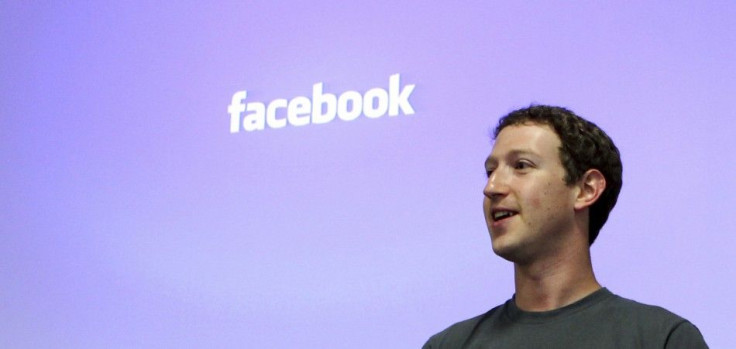 The hottest social networks seem quite busy these days -- providing a lot for millions of users around the world to digest. Just this week, Google+, Google's new social network, opened to the general public for sign-up and while making several site changes. Now, Facebook is launching a major design overhaul new features -- some similar to those introduced recently by Google+.
Facebook modifications include a new news feed, new friends lists, a subscribe button, and now, Facebook announced at Thursday's f8 developer conference in San Francisco that the world's largest social network -- with a reported 800 million users -- will replace the current profile page layouts with Timeline, a visual feature that CEO Mark Zuckerberg calls the story of your life.
A new category of Facebook apps, called Open Graph, will also be introduced.
One media journalists and blogger -- Jeff Jarvis -- wrote on Twitter after Facebook announced its latest changes that, FB just increased the switching cost of leaving FB: You lose your life.
Meanwhile, Google's new social network site has integrated its search engine into the design, and expanded its Hangouts video chat feature for mobile use and broadcasting.
The company introduced other new Google+ features, including the ability to search for information about topics including cooking or photography, while also giving users the ability to see relevant Google+ users and their posts on those searched-for topics.
Google said this week on the company's official blog that its Hangouts feature will now be available on camera-equipped smartphones powered by the company's Android software. It said support for Apple iOS devices -- the iPhone -- will be coming soon.
Google+ users can now host an online broadcast, recording it or broadcasting it live.
Hangouts should keep pace with how you socialize in the real world, so today we're launching it on the one device that's always by your side: your mobile phone, Senior Vice President/Engineering Vic Gundotra wrote in a blog post.
Google+ became the world's fastest growing Internet site during its test phase, before opening to the public, yet Facebook is still the largest by far -- yet the company's seem on a fast jockeying pace as of late to get the most updates the fastest.
There are differences in the social networks, but how users migrate toward those differences now that Google+ is in a full-compete mode will determine success in the coming months.
Facebook's New News Feed
And while many of Facebook's new updates and changes closely resemble what Google+ is doing, the network's new news feed will now keep social network users apprised of what what matters most, the company said.
Instead of just sliding up and down according to the most recent updates, Facebook's news feed will now be more like your own personal newspaper, said Mark Tonkelowitz, an engineering manager at Facebook, in a corporate blog post.
Facebook's news feed will focus on the most interesting stories, he said.
In the past, News Feed hasn't worked like that. Updates slide down in chronological order so it's tough to zero in on what matters most, said Tonkelowitz.
Facebook unveiled its new news feed designed to keep users apprised of the most pertinent updates ahead of its f8 developer conference scheduled for Thursday. Facebook, the world's largest social network, also unveiled a new ticker service for real-time commenting from users.
Until now, there hasn't been an easy way to see and chat with your friends about photos, articles, and other things they're posting in real time, Tonkelowitz wrote. The new ticker helps you do just that.
Ticker updates will scroll by in a box on the top right corner of the Facebook homepage. Users wishing to comment can click a box and type without losing their place, Facebook said.
Among the most notable differences between the sites that still remains after the recent changes is the real name policy by Google+. The company has sought to force users to provide real names on its network, while some can use Facebook with fake names.
Google chairman Eric Schmidt said last month that Google+, the company's new social network that's come under scrutiny for its real names use policy, is for people to stand for something and who are willing to express themselves. Schmidt said if using a real name creates a danger, for people like those in in Iran or Syria for instance, they don't have to use Google+.
Google+ Seeks Real Name User Identification
Schmidt said, ...in the Western world, what we decided to do was to take the position that we wanted people to be willing to be at least identified by some sort of a real name.
Google's CEO said the reason the company wants Google+ users to use real names, differing from Facebook which allows users to employ fake names, is that Google+ is completely optional.
In fact, many many people want to get in, if you don't want to use it, you don't have to.
Google launched Google+ in June in a limited roll out. By August, Google+ attracted more than 25 million users, making it the fastest growing site ever. Google+ is already popular in the U.S., Brazil and India, but in some other countries it's not diong as well in attracting users and some suspect that's because of the real name policy.
Schmidt addressed the issue during a question and answer session in August at the MediaGuardian Edinburgh International TV Festival. The question about Google+'s real name policy was asked by Andy Garvin, a senior strategist at NPR, who was attending the festival but posed his question via Twitter.
How does Google justify its real names only policy on Google+ when it could put some people at grave risk? Garvin asked.
After Schmidt said Google+ was optional if users didn't feel that using a real name was in their best interest Garvin posed another, more pointed question: But you wouldn't use it in Iran or Syria would you? asked Garvin, referring safety issues users in those countries might face using the social network with real names.
Well Iran and Syria are -- let's come back to that because that's a more complicated question. But in the Western world, what we decided to do was to take the position that we wanted people to be willing to be at least identified by some sort of a real name.
Facebook Revenue Reportedly Soaring
But despite the real name difference Google+ hopes will be a differentiator, particularly for advertisers and business professionals, Facebook's growth is so strong that company revenue may double prior estimates, according to one industry observer.
Market researcher eMarketer reports that Facebook's revenue this year may reach $4.3 billion, while previous unconfirmed reports have pegged Facebook's revenue at between $1.5 billion and $2 billion. So while Google+ opens its site to the public, and Facebook seeks to increase the switching cost of leaving with many changes, at the moment Facebook appears to be thriving as the world's largest network, while Google+ is trying to make headway.
© Copyright IBTimes 2023. All rights reserved.