Facebook Tops YouTube In Monthly Video Plays, But There's A Catch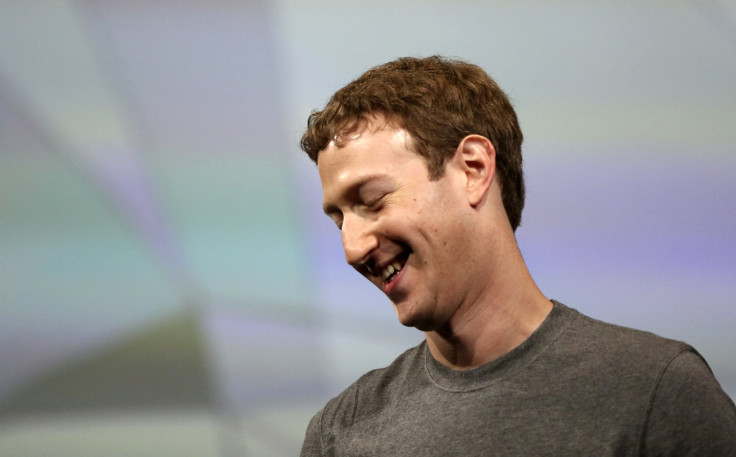 Facebook is threatening YouTube's status as the Internet's top source of desktop video, according to the latest comScore data. Here's the chart, showing Facebook generated 12.3 billion video views in August 2014 to YouTube's 11.3 billion. These numbers exclude mobile.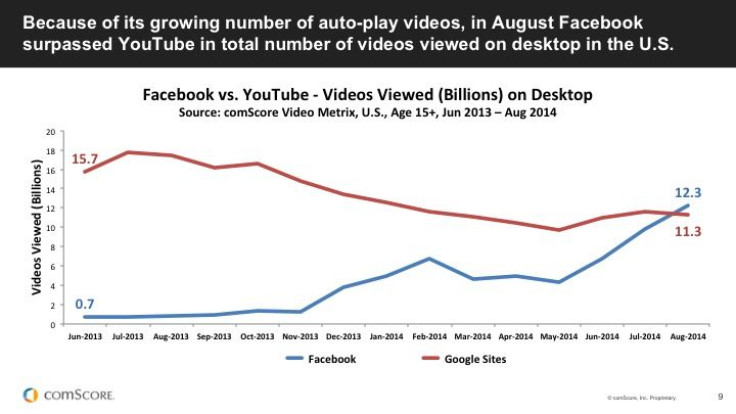 How does this happen?
Facebook's edge is that it counts auto-plays as views. When you scroll your news feed, any videos posted by friends or advertisers play as soon as they appear on screen, though with the sound muted. It doesn't matter if you're paying attention or not — the video plays and Facebook gets a tally. Considering Facebook's 1.23 billion active users every month, it's easy to see how the numbers can add up.
So is Facebook really threatening YouTube at its own game? Maybe not. YouTube requires users to click to play a video, so marketers whose ads are attached to YouTube videos can assume viewers are paying attention.
Still, Gian Fulgoni, co-founder of comScore, says marketers might adapt to Facebook auto-plays: "If you can figure out how to create the video so that it grabs people's attention so that while the video is playing, they actually look at it, then I think you might well have the benefits of high reach, as well as some good engagement," he told Beet.TV.
Here's more of Fulgoni's interview:
© Copyright IBTimes 2023. All rights reserved.
FOLLOW MORE IBT NEWS ON THE BELOW CHANNELS