'Family Guy' Season 14 Spoilers: Steve Callaghan Teases Ashton Kutcher's 'Ridiculous' Guest Role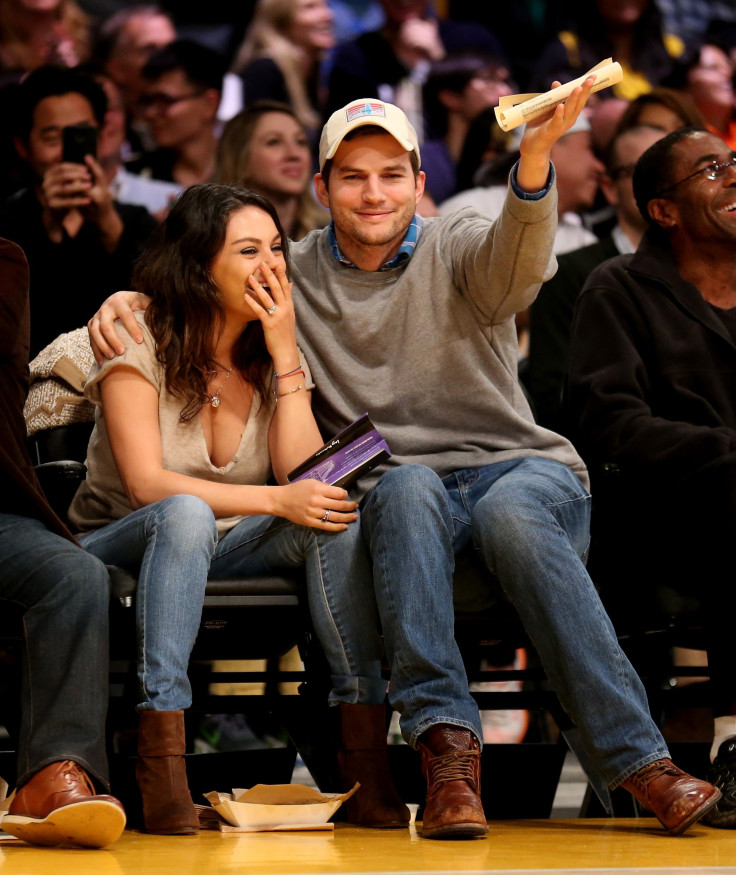 Ashton Kutcher is headed to Quahog. The actor has been tapped to guest star as himself in a live-action short on Season 14 of "Family Guy." Not much is known about Kutcher's character, but executive producer Steve Callaghan promised the actor will have the "most ridiculous dialogue."
"He just couldn't have been a nicer guy or a better sport about it," Callaghan told Entertainment Weekly about Kutcher. Of course, the actor's wife Mila Kunis stars on the Fox show as Meg Griffin, but Callaghan did not say whether the two characters will interact during Kutcher's episode.
Other Season 14 guest stars include John Mellancamp, Ed O'Neill, Margaret Cho, Neil DeGrasse Tyson, Kathryn Hahn, Kyle Chandler and Jeff Garlin, the report said. Callaghan said O'Neill will voice Joe Swanson's father, and Mellancamp will perform an original song in the first episode. "[O'Neill]'s a lot of fun to work with and that turned out to be a great episode," Callaghan told Entertainment Weekly. "I wouldn't be surprised if we come back to him, too."
Many details were revealed in July at San Diego Comic-Con. The Hollywood Reporter said, "Saturday Night Live" star Kate McKinnon will voice Peter Griffin's sister, a professional wrestler named Heavy Flow.
Callaghan, "Family Guy" creator Seth MacFarlane and a few of the show's cast also dished on specific episodes during Comic-Con, IGN reported. Fans can look forward to an entire episode dedicated to Stewie Griffin's nightmares, in which he builds a futuristic machine that lets Brian Griffin travel inside his mind as he sleeps. The pair will also open an Italian restaurant, and they get hooked on Adderall after Stewie is told he has ADHD.
Chris Griffin also finds himself in a bit of trouble when he gets added to the sex offender registry for sending X-rated pictures, and Mayor West is forced to raise the legal drinking age to 50 because Peter has a drunken meltdown.
Season 14 of "Family Guy" premieres Sept. 27 on Fox.
© Copyright IBTimes 2023. All rights reserved.