'Fear The Walking Dead' Season 6: What To Expect From Plot
KEY POINTS
Morgan's fate will be revealed in "Fear the Walking Dead" Season 6

Morgan may continue his romance with Grace

John and June's relationship may be tested in new ways
"Fear the Walking Dead" Season 6 will continue the journey of the heroes while the fate of one of the main characters hangs in the balance. The show will pick up right after the events in Season 5 finale and build on those storylines. Here's what the fans can expect to see in terms of the plot.
The following article contains spoilers from the previous Seasons of "Fear the Walking Dead."
The last time the fans saw Morgan Jones (Lennie James), he was shot by Virginia (Colby Minifie). His fate was seemingly sealed with a group of zombies walking towards him. The fans expect him to survive despite the odds, and according to Screen Rant, the hype among the fans is about how the character will escape this situation.
The other storyline in the Season 5 was about John Dorie (Garret Dillahunt) and June (Jenna Elfman). The two characters are now married, and their relationship may get tested in new ways as the story continues. The relationship of the two characters has been complicated right from the start, and they may face new kind of challenges in "Fear the Walking Dead" Season 6.
The story is set in a bleak post-apocalyptic world, but according to Screen Rant, there should be some lighter moments on the show. The main "Walking Dead" series has also explored some tragic storylines, but there have always been fun-filled episodes, which is something the spin-off can add.
Apart from John and June, the other big potential love story on the show is between Morgan and Grace (Karen David). This storyline is significant because Grace is pregnant.
Some of the other aspects that the show can experiment with include showing an alternate reality scenario that can focus on how things could have turned out differently. This could be one way of bringing back the fan-favorite character Madison (Kim Dickens).
Some of the filming for "Fear the Walking Dead" Season 6 had been completed before the spread of the coronavirus pandemic, but the production had to be stopped in March for the safety of the cast and crew. In an interview with Digital Spy, James said that he is not sure when the filming can start again.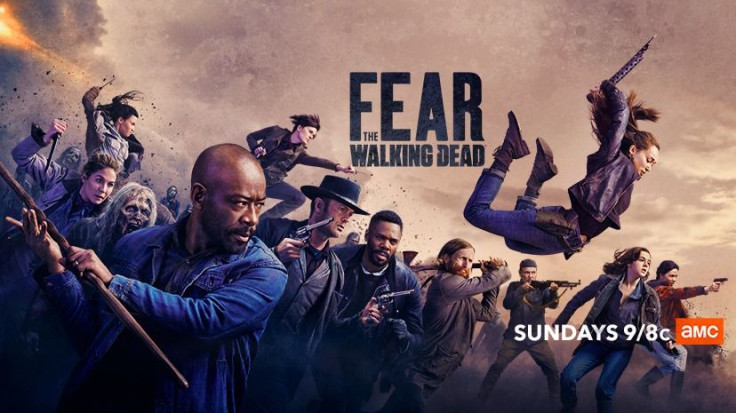 © Copyright IBTimes 2023. All rights reserved.