Federal Reserve Chairman Jerome Powell Talks US Digital Currency, Private Collaboration
KEY POINTS
Federal Reserve Chairman Jerome Powell said that the U.S. was investigating private collaboration for the possibility of a U.S. digital currency
Despite lagging behind other countries, the U.S. is taking things slow due to the importance of the U.S. dollar for international markets
For now instant transfers are handled through apps like Venmo, but their reliance on standard banking infrastructure means payouts can take days
The Federal Reserve Chairman Jerome Powell said Monday at a virtual panel hosted by the International Monetary Fund that the fed would be open to collaborating with private businesses on the creation of a digital currency but emphasized that they were not yet making any commitments.
The U.S. lags behind other countries in both conventional banking infrastructure and the production of a digital currency, but Powell said that the central role of the U.S. dollar meant it was important they not rush.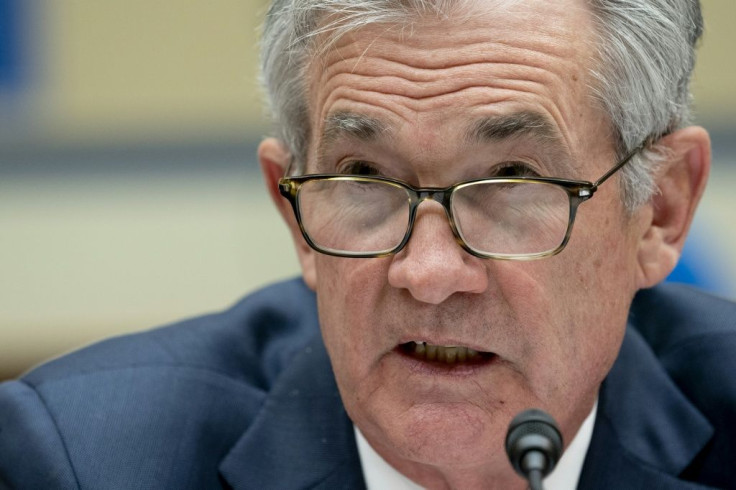 Powell said that the process was still in the early stages and nothing was locked in yet. Any digital currency service from the U.S. government would supplement physical notes, not replace them.
"We will have lots of conversations with industry and stakeholder engagement, and that'll help us in our work on digital currencies and cross-border payments," said Powell.
The U.S. government has been overtaken by both foreign bodies and private businesses when it comes to digital currency. Both China and Mexico have announced services, with China's test program allowing users to make transactions even without an internet connection. Apps like Venmo can fill the U.S.'s void for now, but since they still rely on conventional banking infrastructure payouts can take days to process.
The Federal Reserve hopes to shorten that delay with their FedNow program, on track to provide instantaneous monetary interactions as soon as 2023.
Esther George, president of the Federal Reserve's Kansas City bank, confirmed that timeline on Oct. 5 and reiterated that the Federal Reserve has no set plans to issue a digital currency.
"I think it's prudent that we do our homework and think about what that entails," she said.
Powell shared that cautious attitude in his remarks. He emphasized the role the U.S. dollar plays in the international economy, with most of the $2 trillion in circulation being used outside the U.S.'s borders.
"I actually do think this is one of those issues where it's more important for the United States to get it right than it is to be first," he said.
© Copyright IBTimes 2023. All rights reserved.