FedEx Says It Will Deliver Record Volume On Dec. 10, Thanks To E-commerce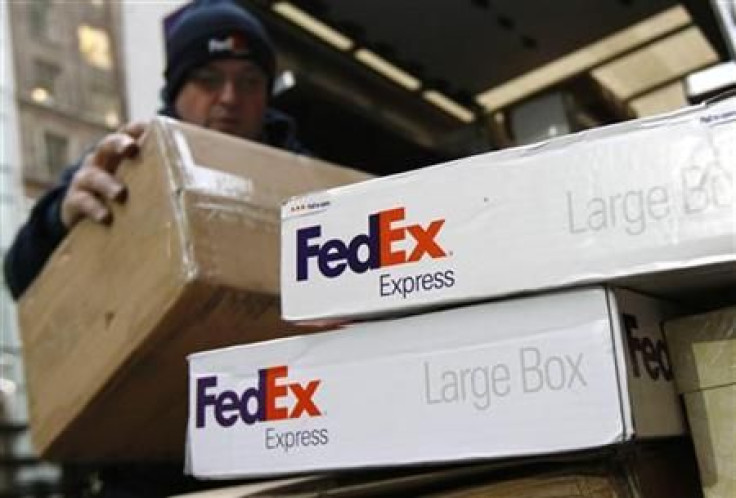 FedEx Corp. (NYSE: FDX) said Monday it expects Dec. 10 to be its busiest shipping day in history and is hiring 20,000 seasonal workers to expedite shipments during the company's peak season.
The world's largest express transportation company estimates a 10 percent increase year-over-year in shipments on that day, when it expects to move 19 million packages. The expected rise in volume is already factored into the company's earnings forecast for next year; the company has cut its growth estimate for next year due to higher energy prices, a slowdown in China and the ongoing European slump.
The increase in volume for the Memphis, Tenn.-based company is indicative of consumers increasingly looking to e-commerce to fulfill many of their holiday shopping needs, which is good news for package deliverers and companies like Seattle's Amazon.com (Nasdaq: AMZN). U.S. consumers are expected to fork out $581 billion on holiday shopping in the last two months of the year, according to the National Retail Federation, a 4.1 percent increase from last year.
"For the overall holiday season between Thanksgiving and Christmas, FedEx forecasts more than 280 million shipments to move through its worldwide shipping networks," the company said in its announcement on Monday.
FedEx's primary competitor, United Parcel Service, Inc. (NYSE: UPS) of Atlanta, will release its quarterly report on Tuesday. It has not issued any forecast for its holiday season hiring.
© Copyright IBTimes 2023. All rights reserved.