Female Genital Mutilation: Tradition vs. Struggle Against The Barbaric Practice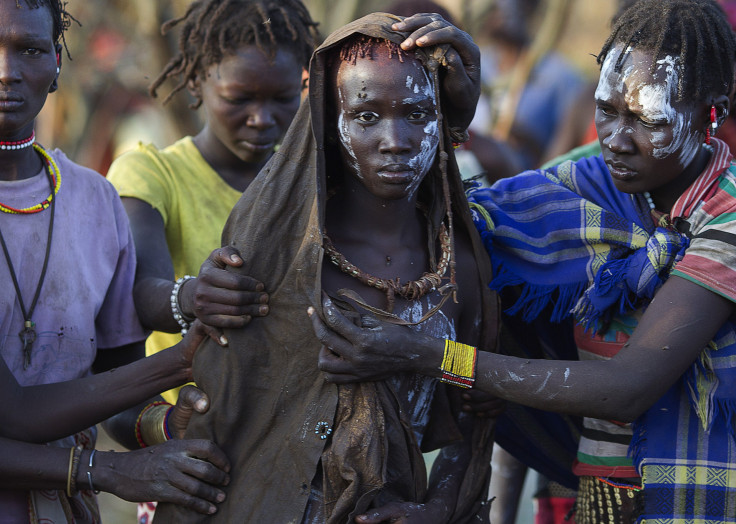 Even though it has become uncommon, the barbaric practice of female circumcision or female genital mutilation (FGM) is still practiced among some communities in 29 African countries, a ethnic groups in Asia, South America and the Middle East.
The World Health Organization (WHO) describes FGM as "all procedures that involve partial or total removal of the external female genitalia, or other injury to the female genital organs for non-medical reasons."
A UNICEF report revealed that in 2013 alone, nearly 3.6 million girls and women around the world were subjected to FGM. If no initiative is taken to stop the practice, then the numbers are expected to double by 2050.
In certain communities, the practice is perceived as a control over women's sexuality. However, experts believe that the practice has more to do with the violation of the human rights. FGM puts a girl at the risk of painful scars, psychological stress, infection and a number of other complications.
Even though FGM has been completely banned in certain countries, including Kenya, there are other countries and areas with a huge proportion of women being subjected to FGM every year. For example, FGM prevalence in Somalia is 98 percent, 89 percent in Mali and 72 percent in Iraqi Kurdistan. It is believed that Indonesia, the world's most populous Muslim country, has the maximum number of FGM victims.
Traditionally, FGM is carried out by an older woman in the family. Sometimes, a barber or a female relative of the girl are called on to perform the task. The Independent reported that there are even clinics in certain countries that offer to perform FGM. For example, in Indonesia, FGM can be performed in $26.35.
A number of NGO and association have been formed to help the women at the risk of FGM. Waris Dirie, an FGM survivor, established Desert Flower Foundation that offers reconstructive surgery, psychological and gynecological care.
A collaborative joint program initiated by UNICEF and the Kenya Women Parliamentarian Association intends to raise awareness about how FGM is a violation of the human rights. Their effort has already led to an increase in the number of communities who have stopped practicing FGM.
© Copyright IBTimes 2023. All rights reserved.