Ferguson Protesters Disrupt Black Friday, Many Small Businesses Still Open In Area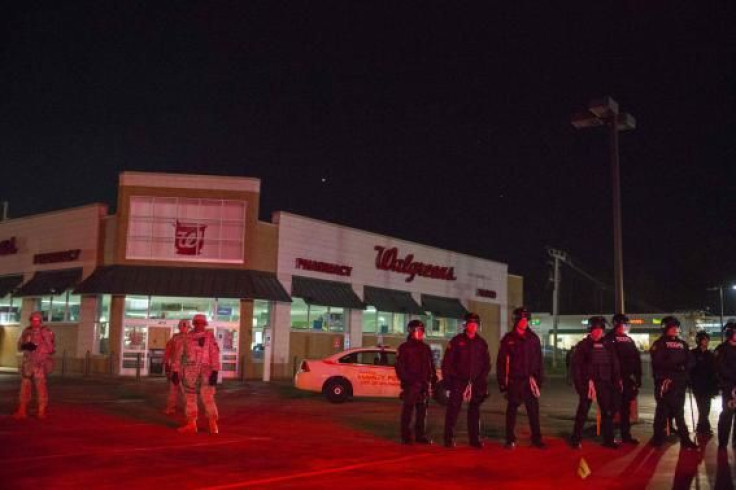 Many retail stores are back open for business Saturday, after a few disruptions Black Friday. On the busiest shopping day of the year, demonstrators across the country protested and forced the closing of three malls in the area of Ferguson, Mo.
The disruptions were a continuation of the unrest prompted by a grand-jury decision to not indict Darren Wilson, 28, an officer with the Ferguson Police Department, for fatally shooting Mike Brown, 18, in August. The decision was made Monday, but demonstrators across the nation continue to protest it, closing down stores and interrupting traffic.
After a largely quiet Thanksgiving Day, frustrated demonstrators sprung back into action Friday, rallying against the grand jury's decision to let Wilson go without charges.
At the St. Louis Galleria Mall, protesters briefly laid down on the floor, causing officials to close the mall for the remainder of the popular shopping day. Demonstrators also shut down two other malls nearby, with 15 people being arrested.
"Voicing your opinion is not enough," Sergio Uzurin, a protester standing in front of the Macy's department store in New York, told Reuters. "You have to disrupt business as usual for this to happen, and that's the only thing that's ever made change. It's the real way democracies function."
Operators of several stores in Ferguson covered their windows with plywood Saturday, but painted messages on the wood to let prospective buyers know they were open for business.
More than 100 arrests were made this week. While a number of demonstrations in the Ferguson area were peaceful, several erupted in violence -- leading to looting, injuries, the burning of vehicles and the destruction of storefronts. Protesters also threw D batteries, bottles of urine and rocks at police officers and National Guard troops who were attempting to calm the crowds, the New York Times reported.
Previously, protesters across the country asked people to boycott Black Friday shopping in cities such as Chicago, Los Angeles and New York.
In Oakland, Calif., more than a dozen demonstrators were arrested after 125 people interrupted train service from Oakland to San Francisco by chaining themselves to trains while wearing T-shirts that read, "Black Lives Matter," according to Reuters. And, in San Francisco, hundreds of protesters threw bottles and other objects at police officers, leaving two injured.
© Copyright IBTimes 2023. All rights reserved.