'Final Fantasy 7 Remake' Director Teases Game Launch, Other Details
Square Enix has finally released a new teaser for "Final Fantasy 7 Remake" and has shown just how good the highly anticipated remake of the beloved 1997 JRPG could look like. But the game company didn't stop there -- the game director promised that more will come soon.
Square Enix surprised the gaming public with a better look at the upcoming "Final Fantasy 7 Remake"by showing a minute-long video during last week's State of Play episode from Sony, Express reported.
Everyone was surprised to see Aerith, Cloud, Barret and other characters in action during the video. Those who looked intently would've seen Tifa's name in certain scenes during the trailer. And everyone who knew the original game would've been thrilled at the voice and silhouette of the game's main villain, Sephiroth.
Of course, the video didn't show the actual game in progress. Sony said it's but "development footage," indicating that the actual gameplay and graphics are likely to change and become better once the game is actually released.
Despite that, fans are happy to see a major update from Square Enix. The video, which was posted in YouTube, has been viewed more than 2.1 million times as of writing time. Square Enix, however, isn't done with the excitement yet.
More to come
In a PlayStation Blog entry, "Final Fantasy 7 Remake" Producer Yoshinori Kitase said that although the trailer is short, it is meant to simply give players a "taste of what's to come."
Kitase said the people who worked on the original game have returned to work on the remake. What's more, he said they are planning to release the title for the PlayStation 4 console, which means there won't be a need to wait for or buy Sony's next-gen gaming system to play the game.
And as if these things aren't enough, "Final Fantasy 7 Remake" Game Director Tetsuya Nomura made an announcement via Twitter, saying more information is coming soon. In his own words, Nomura said,
"Most of the plans are already in place in the run up to launch, so please bear with us a little longer until we can release more information next month."
In short, the game is coming really soon, and fans better watch out for more details in June, likely during E3.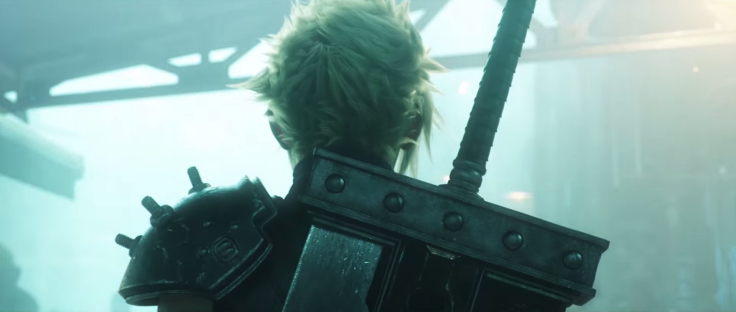 © Copyright IBTimes 2023. All rights reserved.