'Final Fantasy XVI' Release Details, Launch Platform, Trailer, Gameplay And More
KEY POINTS
"Final Fantasy XVI" is the next installment to the successful "FF" series
The game is set to launch on PS5
Square Enix has not yet revealed the specific release date of "Final Fantasy XVI"
"Final Fantasy XVI" consistently ranks high in Famitsu Most Wanted charts and the game is shaping to be another ambitious adventure title from Square Enix. Sadly, information about the highly anticipated title is scarce right now aside from some details the trailer and the game's official teaser site provided. Here are some details about the next "Final Fantasy" title, including its potential release window, launch platform, gameplay and theme.
Release Date Details
Japanese video game holding company and entertainment conglomerate Square Enix has not yet revealed any concrete information related to the release date of "Final Fantasy XVI." However, in its latest financial reports, Square Enix mentioned that it will be focused on a new IP until the end of its financial year, concluding in March 2022. Rumors have it that the company plans to concentrate on its original titles until at least April 2020. It could also mean titles like "Dragon Quest 12" and "Final Fantasy XVI" would not release until the later part of 2022.
Announcement And Trailer
In September 2020, Square Enix released a lengthy trailer showcasing the themes, story and gameplay of "Final Fantasy XVI." The trailer, titled "The Awakening," should be the first thing curious fans should check out to learn more about the game. The game publisher has not yet said that it would announce anything about the upcoming title this year.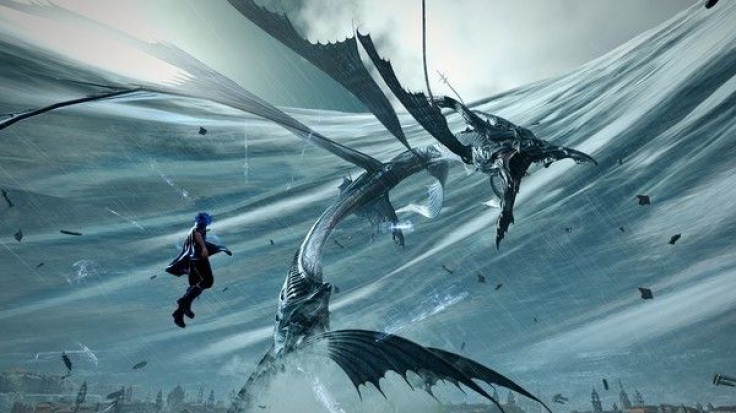 However, various press materials claimed that producer and designer Naoki Yoshida mentioned that "the next big information reveal is scheduled for 2021." As to what this "next big information" is about is anybody's guess. But, fans are hoping that it has something to do with the game's release date.
Fans can check out the "Final Fantasy XVI" The Awakening trailer below.
Launch Platforms
"Final Fantasy XVI" is developed to launch as an exclusive PS5 title. So far, there is no mention that the game would also release on PC and Xbox gaming consoles. However, Square Enix is known to release various "Final Fantasy" titles across all consoles. So, there is a chance that even players of other gaming systems could also get their hands on the game.
© Copyright IBTimes 2023. All rights reserved.