Finding Jane Austen Style Love In A Contemporary World
Opinion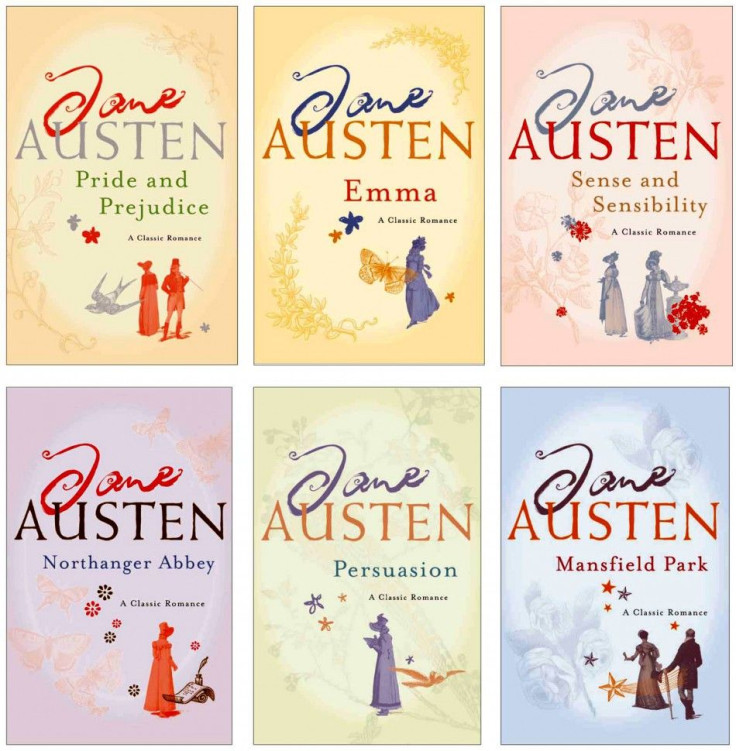 Over the past decade, much ink has been spilled on the perils of the hook-up culture and the hazards of cohabitation. A great deal of literature and research on the topics indicate that for a substantial number of individuals, the sexually liberated lifestyle isn't bringing fulfillment. While such information and commentary is necessary, also needed are authentic and realistic how-to-guides for alternatives to the currently accepted norms of love, dating, and marriage.
The Jane Austen Guide to Happily Ever After, a new book by Elizabeth Kantor, fits the bill. Drawing upon a combination of research and interviews, Kantor wrestles with some of the stickiest problems of today's dating scene and offers refreshing solutions, by way of comparing and contrasting today's dating norms with the fictional Jane Austen characters.
Before you write this book off for lack of Jane Austen love, allow me to make it known, I'm no Jane Austen junkie. Admittedly, I've swooned at the scene of Mr. Darcy telling Elizabeth Bennett that she's bewitched him body and soul. But that's about as far as my knowledge and love for Jane Austen goes. And yet, this book provoked thought and reflection on my life, while also enticing the imagination.
Times were different when Jane Austen lived, obviously, but Kantor draws conclusions that leaves the reader convinced that perhaps the simplistic norms of Austen's era can be applied to today's, without moving back in time. All successful Jane Austen heroines share one goal, Kantor wrote, In love, they look for happiness.
While love isn't necessarily the front-seat priority for most 20-somethings today, the desire for true, lasting love and happiness is far from dead. So what can a modern woman learn from Jane Austen heroines?
Well, for the heroines, intentionality and reflection were their sacred keys to success; of course, they also held the belief that true happiness isn't temporary. For the women of Austen's time, it was their job to marry, and marry well, Kantor says. While the modern woman has her career to handle well, Kantor's book proposes that the life agenda of today's 20-something women should include a balanced approach to relationships and romance.
Like a Jane Austen heroine, wrote Kantor, you have to fight your way to happiness through a maze of competing calls on your energy and attention.
And just as we learn to calculate the particular steps of our chosen career path, so too should modern woman learn to calculate the particular steps on the road to romance.
What does happiness in romance look like? How should a woman looking for such love act? What should her expectations for men be?
These are all questions Kantor unpacks as she turns the question of modern love from Can a woman have sex like a man? to Can a man be in love like a woman?
For all the progress our generation has made, noticeably absent is real instruction on the balance of work and love that embraces the individuality of each gender and leads to lasting happiness. Kantor's book offers such instruction on the balance of climbing the career ladder while seeking lasting love. For contemporary women, and men for that matter, if they'd like to be in on the secrets, this book is sure to stir thought.
Jane Austen was firmly convinced that human relationships are the solid basis for happiness, Kantor wrote. And anyone who's ever been in love knows: love is no add-on to life. It's an all consuming, powerful force that, when done right, can produce not just pleasure for a short time, but rather a lifetime of happiness.
Meg McDonnell is a Phillips Foundation Robert Novak Journalism Fellow working on a project about young Americans and marriage trends.
FOR FREE to continue reading
✔️ Unlock the full content of International Business Times UK for free
offer available for a limited time only
✔️ Easily manage your Newsletters subscriptions and save your favourite articles
✔️ No payment method required
Already have an account? Log in
© Copyright IBTimes 2023. All rights reserved.