Finland To Close Border Crossings With Russia Over Migrant Influx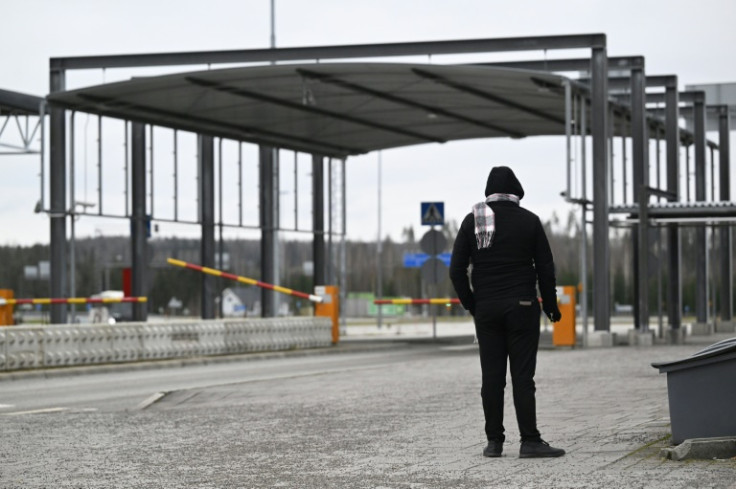 Finland will close four of its eight eastern border crossings with Russia early Saturday, the government said, accusing Moscow of deliberately turning a blind eye to illegal migrants.
The Nordic country, which shares a 1,340-kilometre (830-mile) border with Russia, has since August seen a surge in people being allowed to cross into Finland despite not having proper documentation, primarily nationals from the Middle East and Africa without visas, according to Finland's border guard.
"Today the government has made the decision to close the Vaalimaa, Nuijamaa, Imatra and Niirala border crossing points on the land border between Finland and Russia," Interior Minister Mari Rantanen told reporters.
Prime Minister Petteri Orpo accused Russia of acting deliberately to destabilise Finland in response to its NATO adhesion earlier this year.
He said there were "various signs that entering Finland is being aided and encouraged, organised".
"We have been prepared for different kinds of actions, malice, by Russia, and therefore this situation doesn't come as a surprise," Orpo said.
In April, Moscow warned it would take "countermeasures... in tactical and strategic terms" after branding Finland's decision to join NATO as an "assault on our security".
A total of 280 asylum seekers have arrived at the border since September, the border guard said Thursday.
But Rantanen said "the numbers aren't an important issue".
"This is not a normal question about asylum politics. This is a case of us having indications and information that people are being machinated into Finland," Rantanen said.
Markku Hassinen, deputy chief of the Finnish border guard, said the migrant influx "poses a serious threat to national security... burdening the operations of the authorities in the eastern border area".
The four crossing points that will close are the southernmost ones located in the most populated regions, with the four situated in rural areas further north remaining open.
The crossing points will close at midnight overnight Friday to Saturday until February 18, 2024, with asylum applications to be centralised at two of the four crossing points that will still be open.
While the majority of the illegal crossings have occurred at the southern border points, "the phenomenon is apparently spreading somewhat to the north already," Hassinen said.
Orpo stressed that "if this situation expands to other border crossing points and becomes more difficult... we'll take the necessary measures."
He didn't disclose what those measures could be.
Finland, a country of 5.5 million people, is erecting a 200-kilometre fence on one section of its border with Russia that is due to be completed by 2026.
At present, Finland's borders are secured primarily by light wooden fences, mainly designed to stop livestock from wandering to the wrong side.
Helsinki's ties with Moscow have deteriorated since Russia's invasion of Ukraine in February 2022, which prompted Finland to abandon decades of military non-alignment and join NATO amid concerns for its own security.
Russia expelled nine diplomats and closed Finland's consulate in Saint Petersburg on October 1, as a retaliation for Helsinki expelling nine Russian diplomats in July for acting in an "intelligence capacity".
And in May, Finland's state-owned energy group Fortum said Moscow had taken control over its Russian subsidiary under a decree signed by President Vladimir Putin.
© Copyright AFP 2023. All rights reserved.