Fiona Apple Goes Off The Deep End In 'Every Single Night' Video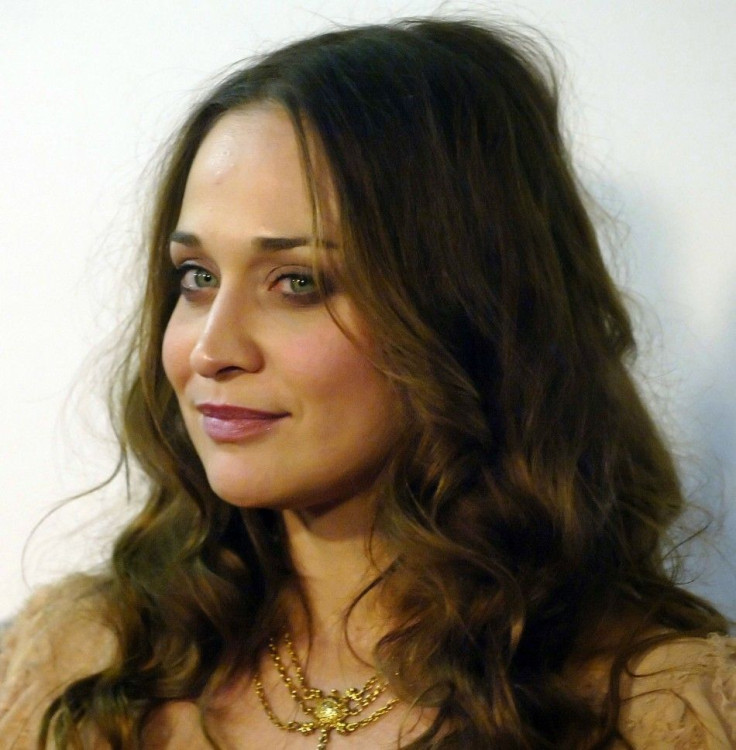 After a seven-year hiatus, Fiona Apple is set to release another mouthful of an album: The Idler Wheel Is Wiser Than the Driver of the Screw and Whipping Cords Will Serve You More Than Ropes Will Ever Do. The long-awaited release, debuting June 19, has already earned critical raves. Apple has been a respected figure in the music industry since the mid 1990s and has inspired some of today's top artists, including Lana Del Rey. Her latest music video for the track Every Single Night, the album's debut single, proves that the she's ever bit the boundary-pushing artist she was when she burst onto the scene as a teenager.
The surreal video shows Apple wandering through the streets of Paris while an enormous octopus and snail appear in the backdrop. She then sings with a dead squid draped across her head and lays in a bed of snails. There are also reoccurring images of an aquarium and alligators. The video is intercut with shots of the singer sharing a bed with a man whose head is covered by a bull mask.
Joseph Cahill, a wildly inventive short film director, came up with the video's enigmatic concept. Cahill, who has worked with the likes of Beyoncé and David Bowie, was given room to explore and push the envelope. Apple, who had a few ideas of her own, nonetheless granted Cahill creative leeway.
I told Joey just to come up with a bunch of things and do things to me and put me in situations and surprise me, Apple told Pitchfork, One thing I wanted to have happen was to be covered in snails.
Since Apple's performance at South by Southwest this past April, countless media outlets and blogs have praised her more evolved approach to her music. An NPR review said that the singer was more commanding than enigmatic, conveying vulnerability in her vibrato but otherwise booming and shimmying with supreme confidence.
The Los Angeles Times found her risky multi-genre experimentation to be successful. The few new songs were of a part with the rest of her work, wrote Randall Roberts, an odd but effective combination of rock, jazz, soul and blues that touched on all without committing to any.
Though her new album was mocked for its absurdly long title (far less wordy than the title of her 1999 album When the Pawn..., which contained an entire poem), her loyal fan base is eagerly anticipating its release. Rolling Stone magazine recently asked music lovers to choose the year's most anticipated albums. Many of them expressed support for Apple.
FionaApple who rarely puts an album out, but every album has been a home run, tweeted one fan.
Fuse named the album one of the most anticipated summer releases, characterizing Apple as part of a rare group of musicians whose album releases are still 'events.'
With her latest tour, which kicked off in Chicago this past March, earning her rave reviews, it's clear that Apple is in the midst of a comeback.
If I have one success in my relationship history it's with the people who listen to my music, she told the New York Times. I think that they'll be there with me forever, and I'll be there with them forever. And I'm totally satisfied with that.
© Copyright IBTimes 2023. All rights reserved.