Firefox Browser Drops Google In Favor Of Yahoo Search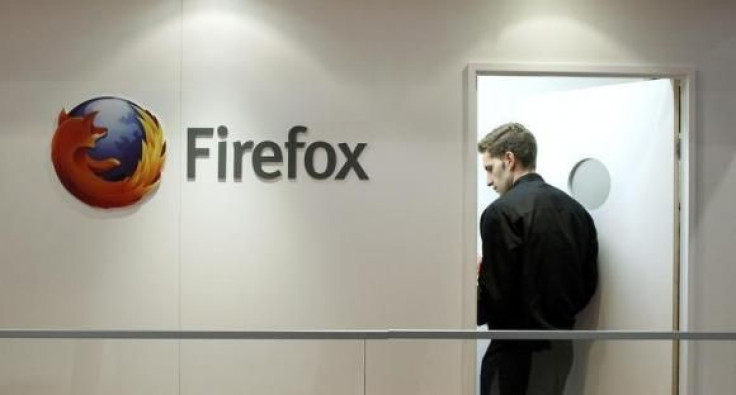 The Mozilla Foundation is ending its partnership with Google Inc., and will now make Yahoo the default search engine for its Firefox Web browser in the U.S., it announced on Wednesday. The deal will make Yahoo the default search for users who install Firefox on both mobile and desktop computers.
Coming off of a 10-year deal with Google, Firefox will now offer Yahoo search for the next five years. That means Firefox will likely be serving up Yahoo branding but an experience "powered by Bing," since Microsoft Corp. replaced Yahoo's own search engine in 2009.
The move is the second blow to Google search in the past months, with Apple switching to Bing for its "Spotlight" search for iPhones and Mac computers this past September.
Firefox remains a popular choice for desktop users, but its popularity is waning. NetMarketShare reports that while 18 percent of PCs used Firefox in January, that number has fallen to less than 14 percent worldwide. Google Chrome and Internet Explorer have nearly 80 percent of worldwide market share combined, according to NetMarketShare. Firefox is used sparingly by smartphones users, with its mobile browser usage at less than 3 percent. In comparison, Apple's Safari dominates the market along with Google's Chrome and Android browsers, with one of the three appearing on nine out of 10 tablets and phones.
Despite its decline in overall market share, Mozilla says that Firefox users search the Web more than 100 billion times per year, according to CEO Chris Beard. Yahoo will not receive all of Firefox users' search traffic, however. Beard explained in a blog post that Firefox has "always provided pre-installed alternatives, and easy ways for our users to change, add or remove search engines."
Google had been the default search around the world on Firefox since 2004, but Mozilla says it will now offer several search engines globally, including Yandex as the default search in Russia and Baidu in China. Google, Bing, DuckDuckGo, eBay, Amazon, Twitter and Wikipedia will be installed as alternative search options, Mozilla said.
"Our agreement came up for renewal this year, and we took this as an opportunity to review our competitive strategy and explore our options," Beard said. "In the end, each of the partnership options available to us had strong, improved economic terms reflecting the significant value that Firefox brings to the ecosystem. But one strategy stood out from the rest."
© Copyright IBTimes 2023. All rights reserved.