Fitbit Surge Review: Don't Call It A Smartwatch [VIDEO]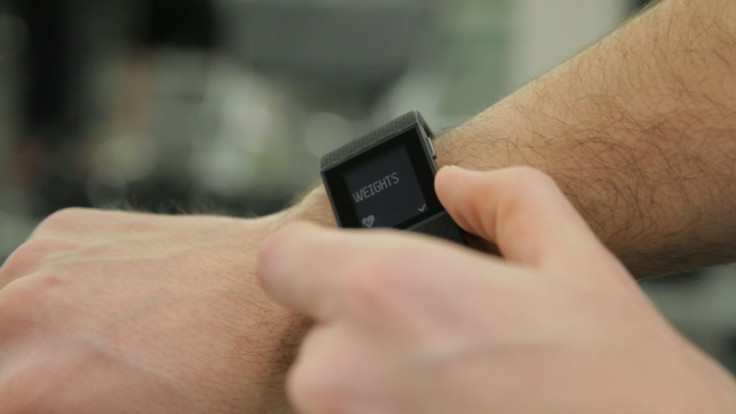 Fitbit Inc. has made quite a name for itself in the world of wearables, dominating the marketplace with a slew of fitness trackers. Now it's hoping this success will carry over to its first watch/tracker hybrid: the Surge. Although it's an OK first effort, the Surge isn't an easily justifiable purchase, especially compared with Fitbit's other offerings. For a more in-depth review of Fitbit's basic functions, check our review of the Fitbit Flex.
Note: Although some users have reported skin irritation/rashes while using the Fitbit Surge, I had no problems. I wore the Surge 18-24 hours a day for three weeks.
Pros
If anything, the Surge is actually decent-looking, considering it's billed more as an activity watch than as a true smartwatch. It's not as good-looking as a Withings Activite or a Pebble smartwatch, and it is bulky -- OK, it looks like a gigantic version of Fitbit's Charge HR device. It's a masculine design: I don't mind it on myself, but I can't see it looking good on anyone with small wrists. I've worn it to casual restaurants, and it's gotten positive-enough responses, but don't wear it to anything formal.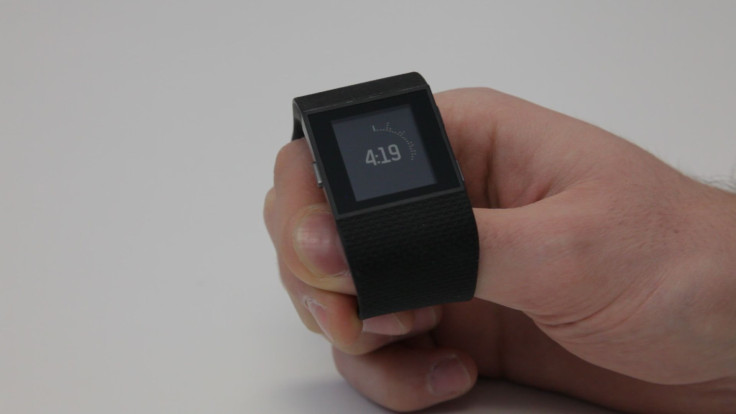 The design does lend itself to ease of use. The Surge's interface is an extension of the same one Fitbit uses for its Charge fitness trackers: It's simple, with a few swipes taking you to just about every main function. And the screen is easily legible, even in bright light.
The Surge isn't marketed as elegant or fancy, unlike true smartwatches. Instead, it takes most of its personality straight from other Fitbit offerings. For example, the band is made of the same kind of soft rubber found on the Charge, so it's not too bothered by perspiration. It's comfortable, but snug -- it's not going to move about, even when you sweat profusely. Which, considering the target market, is something that would happen fairly frequently.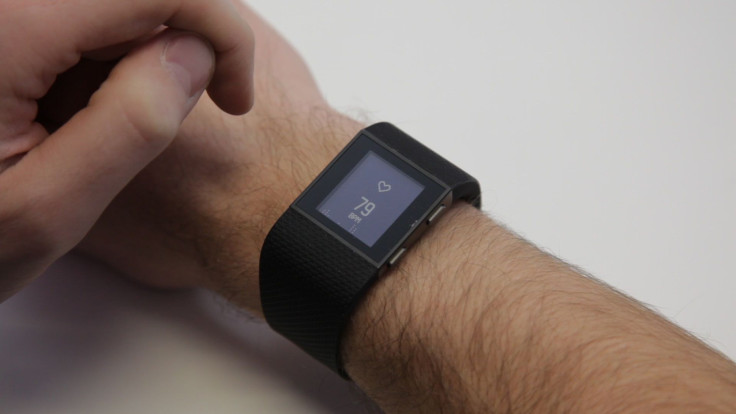 There's also a dedicated GPS device tucked inside, so the Surge can track the path of your run, walk, or hike. That's the biggest thing it has over its smaller brethren: The Surge allows you to track your routes without bringing your phone along. The Surge can also log different kinds of workouts straight from the screen. It's actually well thought out, with a shortcut for spontaneous general workouts. But there are also modes for weight training and yoga, among others.
While you are working out, you'll find the Surge's heart-rate monitor is pretty accurate. During an 8-mph run, the Surge pegged my heart rate at around 180 beats per minute, which was very close to the number displayed by the treadmill's built-in monitor. In practice, it might be off a tick or two, but it's well within an acceptable range. Like other Fitbit devices, the Surge tracks simple sleep data as well. It also handles simple text and call notifications without bothering you with much else, so your workout won't get interrupted.
Cons
But the Surge has its flaws, of course. Despite its semirugged appearance, the Surge is not waterproof. It doesn't need to match diver's watches, but an activity watch should be pretty tough. Fitbit says it's "sweat, rain, and splash proof," but not showerproof. I'm not confident the Surge would really withstand everything the great outdoors could throw at it, such as dirt, mud, sleet and the like.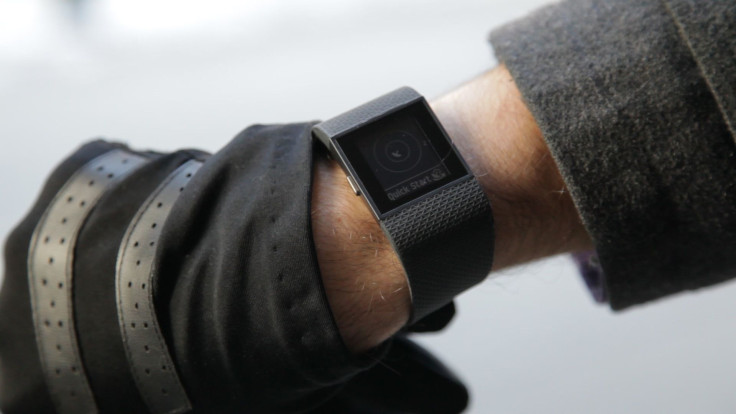 If you do take the Surge exploring, you'll find its battery doesn't last very long. In normal use, it's perfectly acceptable, lasting around a week between charges. But when you turn on the GPS to track a run or hike, battery life really nosedives. More important, the Surge has a lot of trouble accurately tracking you. Even short runs through the suburbs, where there's almost no interference, don't go well. And it only gets worse in urban areas.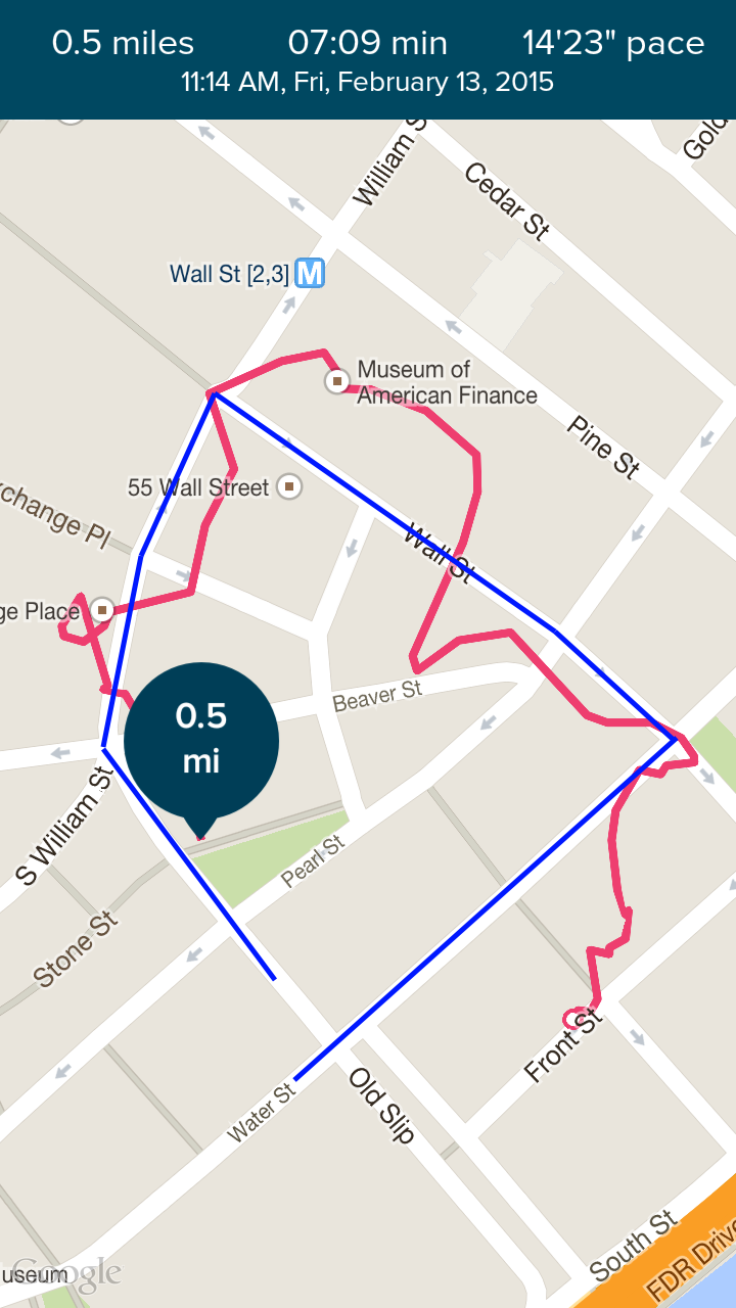 So it's not the best tracker. But it can control music from your phone! So why is this a bad thing? Well, to accomplish this, you have pair the Surge a second time over Bluetooth Classic, which is not something you'd expect to see in 2015. It rarely works properly, and even when it does, it's frustratingly slow. It's possibly a limitation caused by the lack of a real operating system: The Samsung Gear 2 and Gear Fit handle music seamlessly (albeit for Samsung devices only), but run a specialized OS. The Surge is using the same textbook as the rest of the Fitbit line, the constituents of which weren't really designed to be anything more than fitness trackers.
Conclusion
As it stands, the Fitbit Surge is basically a Charge HR with a bigger screen and an unreliable GPS. At its $250 price point, there are multiple dedicated GPS watches that would be better for athletes, and there are cheaper alternatives (even within the Fitbit line) for more-casual users. The Surge is not a bad device, but I'm just unconvinced it's a necessary one.
© Copyright IBTimes 2023. All rights reserved.