Five Not-So-Well-Known Cryptocurrency Alternatives To Bitcoin
Bitcoin last month touched an all-time high of $69,000, triggering a new wave of interest in the popular cryptocurrency and the crypto market in general. The launch Bitcoin futures ETFs by VanEck and ProShares have also solidified Bitcoin's position as the most popular crypto.
But cryptos are not just about Bitcoin. Hidden behind the euphoria of the headlines celebrating each new milestone that Bitcoin, and Ethereum, have scaled, there is a raft of cryptocurrencies with huge potential that can help investors build up a portfolio to create a steady stream of returns.
While Bitcoin may still possess a strong allure, there are a few other promising cryptos that offer robust returns and have been steadily growing in popularity among informed investors.
Known as altcoins, or cryptos other than Bitcoin, these cryptocurrency tokens appeal to a wider audience including novel investors, cost-effectively deliver faster transactions, and offer sustainability by adopting carbon-neutral protocols. Let's take a look at some of these less-known cryptocurrencies that can become multi-baggers in their own right.
Avalanche
True to its name, the Avalanche token (AVAX) has become one of the leading crypto tokens to watch out for in 2022. Avalanche is designed to process crypto transactions at an exceptionally faster rate and a very low cost. According to Ava labs, Avalanche can process up to 4,500 transactions per second, as opposed to Ethereum, the second most popular crypto after Bitcoin, which can only process 13 transactions per second.
At the beginning of 2021, AVAX had a slow start where the token was initially trading at an average price of $3. By November, the token had hit an all-time high of $146, surpassing Dogecoin and becoming one of the leading cryptocurrencies with a bullish outlook. The token at present is trading at $116, with a market cap exceeding $26 billion.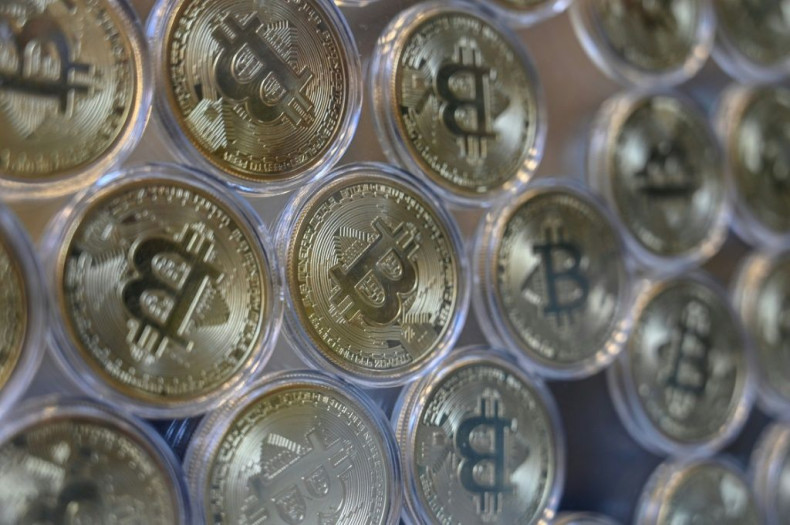 Solana
Solana, being one of the leading blockchain networks, recently implemented multiple changes to ensure that the crypto transactions conducted on the network remain cost-effective and carbon neutral. SOL is the native token of the Solana blockchain network, and its prices have soared displaying the bright prospects of Solana in the global financial market.
Positioned as the fifth leading cryptocurrency in the world, SOL token had a great time earlier this year. The token, which initially traded at $4.23 in January, gradually showed an upward trend and is currently trading at $205, with a total market cap exceeding $62 billion.
Cardano
Founded by Ethereum's co-founder Charles Hoskinson, Cardano is another promising cryptocurrency that continues to make waves in the global crypto market. Cardano implements a two-layer format that includes a settlement layer or CSL (that keeps a track of crypto transactions) along with a computational layer or CCL( that enables smart contracts and apps to run on the network) to ensure proper scalability and assist the network in delivering fast crypto transactions.
Cardano's native token ADA entered the year with a sluggish outlook, trading at a nominal price of $0.20. The token caught wind as the year progressed and is currently trading at $1.66, with a total market cap of $55 billion.
Polkadot
Rising to the top league of cryptos, Polkadot has also cemented its position as one of the major cryptocurrencies that aim to simplify crypto transactions for investors at a low cost. The network recently underwent a parachain slot auction and has managed to run multiple successful projects on the platform. The network allows developers to launch chains and applications by leveraging a shared security model.
The network has successfully raised roughly $200 million and has already amassed a dedicated fan base. Its native token DOT is currently trading at $37, with a total market cap of $37.2 billion.
Axie Infinity
One of the leading tokens that have popularized the concept of Metaverse, Axie Infinity is another popular NFT-based play-to-earn online video game that has been developed by Vietnamese studio Sky Mavis. The game employs an Ethereum-based cryptocurrency called AXS and SLP to sponsor its in-house purchases. Since AXS and SLPs have real-time value, users can also trade these tokens to earn some solid money on the side.
According to the crypto analytics platform Token Terminal, Axie Infinity has generated almost $90 million worth of revenue via its in-house purchases. Its native token AXS is currently trading at $133.07, with a total market cap of $8.24 billion.
The crypto market is extremely volatile and experts recommend investors not to make decisions based on the sudden shift in prices.
© Copyright IBTimes 2022. All rights reserved.