NFT 2.0: Inside The Companies Taking NFTs To The Next Level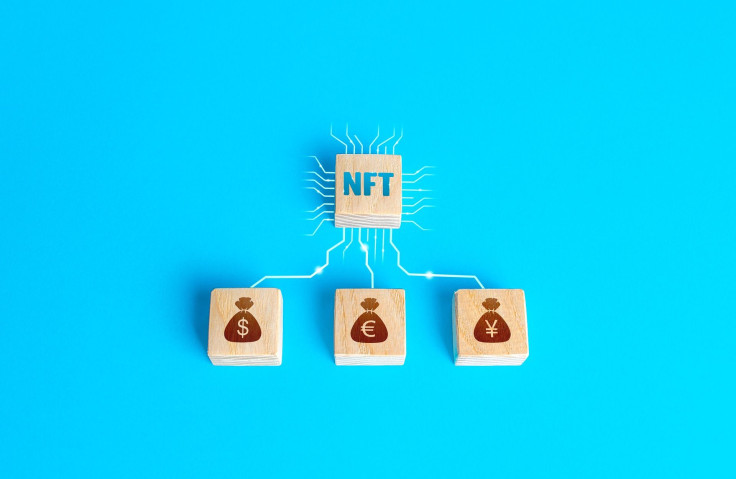 NFTs are currently having their moment both within and outside of the blockchain industry. From the use of NFTs to monetize artwork to their potential for ensuring the integrity of online ecosystems, there seems to be little limit to what NFTs can do. It's only a matter of time 'til finance, legal, entertainment, and even healthcare start using NFT blockchain technology.
Some of the most innovative NFT offerings have been brought to us by companies in the blockchain space, whether they be marketplaces or projects that simply utilize NFTs in an unconventional way. As NFTs as a whole move to a new stage of growth and acceptance, here are some of the companies leading the way:
1. Crowdcreate
Crowdcreate is an NFT growth & marketing agency that helps projects strategize, and also connects them with top influencers and partners to build hype. Influencer marketing is now a core part of digital marketing and thanks to Crowdcreate, NFTs are getting the same treatment.
The company has seen huge successes doing this, with many of their clients' projects being oversubscribed to following their campaigns. As NFTs are becoming more of a part of our world, Crowdcreate is ensuring that they are well-marketed.
2. NFT Draft
One of the biggest selling points of NFTs is the rarity of each asset and this quality has been infused into the world of fantasy football by a firm called NFT Draft. NFT draft takes the traditional concept of fantasy football and turns it on its head by releasing limited edition NFTs of players which must be bought and used to play in tournaments.
The rarity of NFTs means that no two teams will be exactly the same and this heightens the stakes around the fantasy football games. Additionally, half of all profits realized are re-distributed back into the community even as they make use of the NFTs.
3. Pastel Network
With more people wanting to buy and sell NFTs these days, Pastel Network provides a platform to do so with ease. On Pastel Network, users can buy, sell, and register NFTs. Pastel Network's underlying technology ensures that all NFTs registered have their authenticity confirmed (making sure they are legitimate) and have their rarity confirmed (making sure there are no duplicates).
As the NFT sector grows, there is concern among consumers about being scammed into buying worthless assets. With Pastel network, this risk is all but eliminated.
4. Astra Guild Ventures
Besides NFTs, one concept that has become rather prevalent in the blockchain industry is that of play-to-earn games. These games allow players to earn digital assets (which often include NFTs) by winning games. While there are a number of these in the market, Astra Guild is perhaps one of the biggest in the world.
Astra Guild has thousands of teams for players to join and a plethora of assets to be earned from gaming. As this type of gaming is becoming more prominent, Astra Guild is setting the standard for play-to-earn games for the benefit of gamers.
5. Decimated Games
Decimated is actually one of the very first 3D-based crypto games. Survival games are now one of the most popular genres in the gaming sector. Decimated Games takes it to the next level with an NFT marketplace. In Decimated, users must navigate a wasteland earth hundreds of years in the future as either a human or a cyborg. The company is oversubscribed and notable investors include Alameda Research, Huobi Ventures, Spartan Group, Cryptology AG, and others.
6. Chipz
While betting is not new in any way, Chipz is the first platform to leverage DeFi-based solutions for a number of betting situations. They also launched their own NFT marketplace. As opposed to traditional betting platforms in which users wager money on the outcome of a particular event, Chipz allows them to stake digital assets and earn yield off them based on the outcome of the event in question.
Chipz also has a notoriously low entry barrier which means that for a low price, anyone can become a bookmaker on the platform, showing yet again the power of blockchain in transforming existing industries.
7. Artrade
One of the most common types of NFTs are the tokenized versions of content creators' works, whether they be artwork, music, and so on. These NFTs are also often marketed on social media despite not being sold on social media platforms.
Artrade is changing this as the first-ever NFT marketplace and social media app hybrid. With a layout that is similar to existing social media apps like Instagram, users can follow their favorite creators and buy their work directly from the app. This not
only creates convenience but addresses the platform separation that exists in the NFT space. To create this revolution in the NFT world, Artrade is carrying out participative financing via a token sale available at this very moment.
8. PhotoChromic
PhotoChromic presents a unique and interesting use case of NFTs. PhotoChromic integrates NFTs with people's identities and develops Biometrically Managed Self Sovereign Identities on the Blockchain. By representing people's identities as NFTs, PhotoChromic makes a user's identity programmable, verifiable, universally addressable, and secure.
PhotoChromic aggregates biometric proof of life, government-backed identity verification, social media attestations, and unique personal attributes into an on-chain asset. PhotoChromic aims to remove the pain points of the processes associated with individual sovereignty.
9. Kine Protocol and BabySwap collaboration
The charity sector is increasingly making its way into NFTs and is proving that the technology has the capacity for raising money for charitable purposes. This has been demonstrated by NFT projects that have successfully raised over $23 million for charity last month. November is memorable for the collaboration of two decentralized exchanges - Kine Protocol and BabySwap, which held a joint charity campaign by issuing and selling several hundred unique NFT cards in support of the Binance Children's Fund.
Both exchanges have made great contributions to the development of the NFT sector. BabySwap regularly releases collectible NFTs for charity events, while Kine has launched a protocol to provide value to Defi and NFT users by guaranteeing the absence of slippage, and zero gas fees. With traders losing considerable sums on high gas fees and slippage in light of DeFi and NFT market heat-ups, the innovative solution provided by the Kine Protocol can become an important alleviator of the issues.
10. RaceFI
We can't talk about NFT and gaming projects without mentioning Solana. RaceFi is one project that represents Solana's blazing speeds by being the first metaverse car racing game on Solana that utilizes AI and ML. Within RaceFi, all of the game's ownable components are verifiably owned NFTs. This creates a game economy where players can earn, while playing multiple game modes to quench their craving for speed.
Backed by notable investors like ExNetwork, Genblock Capital, Solar Eco Fund, Shima Capital and Basics Capital, RaceFi has positioned itself as one of the most dynamic and anticipated games and NFT projects. More information around its upcoming IDO and launch will soon be announced. In the meantime, gamers, NFT collectors, and play-to-earn enthusiasts are encouraged to join RaceFi's global community.
NFTs are not going anywhere anytime soon but will only evolve in terms of how they are used and what they can do for consumers. The above companies are already pushing the envelope of the NFT space and in the years to come, we can expect them to do even more, from innovative marketplaces to more ways to earn with NFTs.
FOLLOW MORE IBT NEWS ON THE BELOW CHANNELS