Five Takeaways From Yellen's Jackson Hole Speech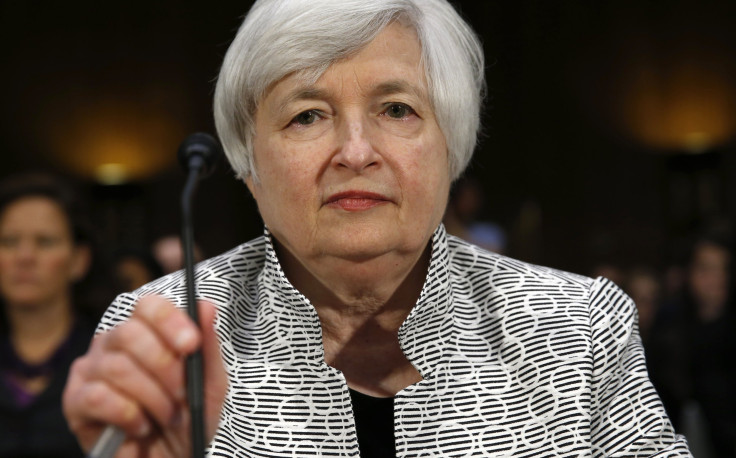 To sum up Federal Reserve Chair Janet Yellen's speech in one sentence: U.S. interest rates could rise sooner than expected if the labor market heals faster than expected or if inflation accelerates, but if the economy's performance is instead disappointing, the Fed could keep interest rates low a while longer.
Throughout the recovery from the 2008 financial crisis, the Fed has kept interest rates at a historic low, allowing businesses and consumers to borrow money cheaply and finance purchases like investments, homes and cars. Employment has risen, but Fed officials disagree about how this should affect their policy regarding interest rates, meant to keep prices stable. Market-watchers are poring over Yellen's words to pick up any hints about the Fed's timing of an interest rate hike, which if implemented before the economy has recovered enough, could choke some jobs out of it and send stock prices down.
Here are five biggest takeaways from Yellen's remarks:
1. The Fed's basic plan has not changed, for now. The Fed will finish tapering or quantitative easing, buying assets to lower long-term interest rates, in October, then wait an unknown amount of time, then hike interest rates.
2. While the Fed's release of minutes this week from a July meeting indicated the Fed was a little closer to raising interest rates, Yellen's speech indicated the Fed is not so keen so fast. She believes there is "significant" slack in the labor market, citing fewer workers looking for jobs (and thus not being counted in the unemployment rate), a high portion of employees working part-time and low rates of job turnover, indicating people are timid about quitting and finding a better job.
3. Even if the Fed thinks that there's still too much slack in the labor market, if wage growth picks up later this year or early next year, rising inflation could cause the Fed to hike rates earlier than they're expecting now. That would likely mean the rates would have to rise further and faster, as the decision would be made a little after the action.
4. Fed officials have developed a labor markets conditions index from 19 indicators to measure the labor market more broadly than simply employment. The metric will likely play a big role in their decision to raise interest rates. According to Yellen, this metric shows the labor market has improved over the past year, but the decline in unemployment over the year "somewhat overstates" the improvement.
5. Bottom line, straight from Yellen: "Monetary policy is not on a preset path. The Committee will be closely monitoring incoming information on the labor market and inflation in determining the appropriate stance of monetary policy." No wonder the word "however" appears eight times in her speech.
© Copyright IBTimes 2023. All rights reserved.