'Flappy Bird' For Android And iPhone: The Popular Game May Give 'Candy Crush' A Run For Its Money [VIDEO]
The new 8-bit mobile game is insanely addictive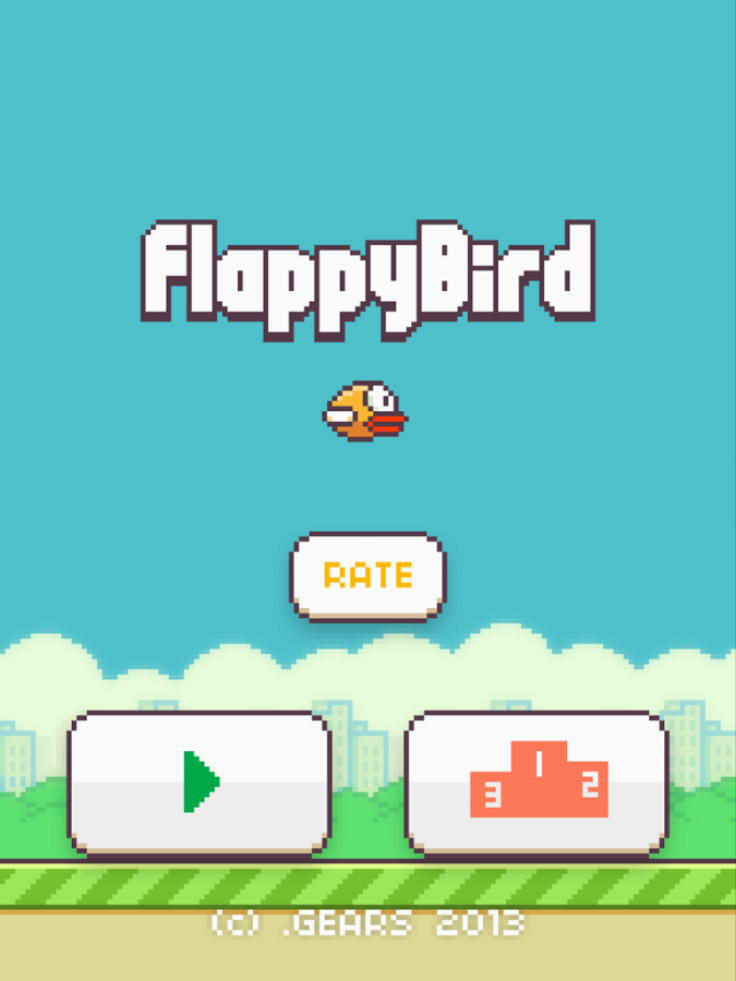 So long "Candy Crush."
"Flappy Bird" is the newest viral video game phenomenon. Developed by Dong Nguyen, and published by Vietnam-based Gears Studio last year, the title is being downloaded 2-3 million times per day in Google Play and Apple iOS stores. "Flappy Bird" launched in May 2013. The title received an iPhone update in May and an iOS6 update in September. It topped the free category of downloadable games in the American and Chinese iTunes App Store at the end of January 2014. So, yeah, you could say it's popular.
"Flappy Bird" isn't terribly complicated. Players must tap the screen to control a chubby, 8-bit bird. The objective of "Flappy Bird" is to maneuver spaces between green pipes that resemble 1985's NES class "Super Mario Bros."
"'Flappy Bird' is an insanely irritating, difficult and frustrating game which combines a super-steep difficulty curve with bad, boring graphics and jerky movement," a Huffington Post reviewer said on Jan. 29. "As such, it is almost universally the most popular free app on the iTunes and Android app stores. No one knows why it's popular. At least, no one who has actually played it. The idea is simple -- press the screen to flap the bird and stay in the air in between deadly, suspiciously Mario-style pipe barriers. And it's hard. Really hard. While some scores on the game's Worldwide leaderboard reach into the billions, getting beyond about '10' without using a hack seems impossible."
AmongTech praised the game's strategy, saying it could outdo "Candy Crush Saga" as the most-popular mobile game of 2014. "Candy Crush" has been the most downloaded game on iOS and Android since March 2013 and has been downloaded more than 500 million times. "'Flappy Bird' is incredibly simple and has several times been described as the "Drug of the App Store" because of how addictive it is," AmongTech said.
Some critics believe the game's massive success is due to the use of bots, or fake accounts run by computers, to falsely create downloads or reviews. "Looking at some of the top apps in the store by creator Dong Nguyen, I hate to say it, but it looks really similar to bot activity," Carter Thomas, of Internet marketing company Bluecloud Solutions, said in a recent blog post. "Of course, I can't prove this and there are strong cases for lots of different potential growth strategies, but I do want to bring this up to engage a discussion and get industry leaders to weigh in with some analysis so that we can find out how this happened."
Developer Nguyen said that the success of "Flappy Bird" is simply viral -- the game lacks any major ads or marketing, but it's popularity has spread through word-of-mouth.
"Flappy Bird" is available for free on iPhones and Androids.
Have you played "Flappy Bird?" What's your highest score?
© Copyright IBTimes 2023. All rights reserved.