'The Flash' Season 2 Spoilers: Who Is The Turtle? Aaron Douglas Cast As New Villain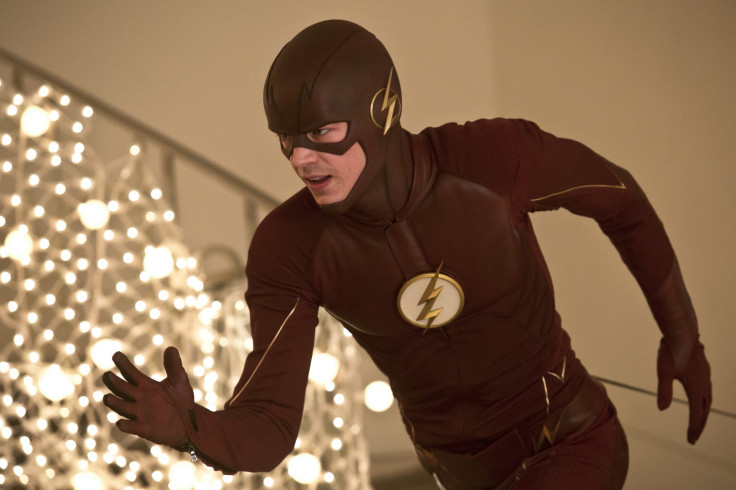 Barry Allen (Grant Gustin) is fast, very fast, but if the old proverb "slow and steady wins the race" holds any weight, then Barry might have some trouble with the latest villain to join "The Flash." The CW series has added a new baddie — The Turtle — who will try to slow the Flash down when Season 2 resumes Jan. 19.
According to Entertainment Weekly, "The Flash" has cast Canadian actor Aaron Douglas to play the DC Comics villain The Turtle in the midseason premiere. Douglas, 44, is best known for his role as Galen Tyrol, aka The Chief, in "Battlestar Galactica," the cult Syfy (then Sci-Fi) series that aired for four seasons from 2004 to 2009.
The Turtle is one of the oldest villains in "The Flash" comics. He first appeared as a regular foe of Jay Garrick, played by Teddy Sears in the CW series, in the 1940s. The villain deploys clever devices and tricks designed to slow the Flash's speed — some versions of the character could actually drain the hero's power. In later comics, The Turtle became a headache for Wally West (Keiynan Lonsdale in the series) and was eventually succeeded by Turtle Man, a bank robber who idolized The Turtle and became a rival of Barry Allen. It is possible "The Flash" incarnation of The Turtle could be a combination of the two characters.
Executive producer Andrew Kreisberg told Entertainment Weekly that the Turtle has been on S.T.A.R. Labs' radar since Season 1.
"In a surprisingly funny twist, Cisco [Carlos Valdes] has actually been hunting The Turtle the entire series," said Kreisberg. "To Barry's surprise, everybody knows about Cisco's hunt for the great white whale, which is The Turtle; he's the only one who didn't know about it. We love the idea that there was a villain out there that they knew about, but they just haven't bothered to tell the audience about yet. All Barry wants to do is get faster, because if he can get faster, he can take on Zoom [Tony Todd]. He's going up against a villain who is literally slowing him down. This is one of our best episodes coming back that we've ever done. It feels big and emotional."
With Deathstorm (Robbie Amell) and Killer Frost (Danielle Panabaker) also stopping by, the midseason premiere is primed to be a very busy hour.
Watch the promo for the midseason premiere below:
Will Barry be able to handle The Turtle? Fans will have to wait to find out. "The Flash" Season 2 returns Tuesday, Jan. 19, at 8 p.m. EST on the CW.
© Copyright IBTimes 2023. All rights reserved.