Flight MH370: New Debris Found On Maldives To Be Examined By Malaysia For Links To Missing Plane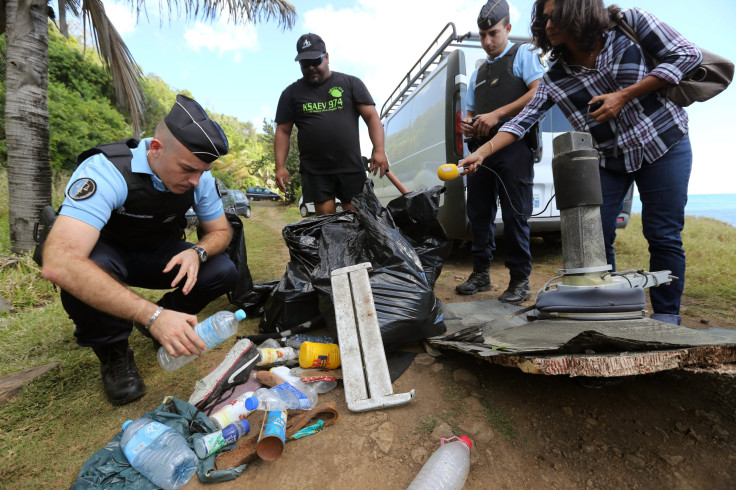 New debris found in the Maldives has been brought to Malaysia for analysis to determine its link to the missing Malaysia Airlines Flight MH370, Malaysian authorities said late Sunday. The news comes days after Malaysia's Transport Minister Liow Tiong Lai said most of the previously found debris in the South Asian island nation was not plane material.
Liow said Sunday that a Malaysian team scouring the island retrieved new debris -- a "honeycomb-like material" and a wreckage with a flat surface.
"It is very small, about the size of your hand," Liow reportedly said about the new debris. "The first thing we have to do is to determine if it is actually of plane material.
"Our team here will confirm if they belong to a plane and if a confirmation is made, the pieces will be sent to the international investigation team to determine if they are from MH370," Liow reportedly said, adding that the two new objects were found two days ago. He also said that the verification of the debris should not take long.
The Maldives' authorities are paying attention to any sightings of debris after the discovery of a flaperon on the island of Réunion in the Indian Ocean last month. Malaysian authorities have confirmed that the flaperon came from Flight MH370, which went missing on March 8, 2014, with 239 people on board, while on its way from Kuala Lumpur to Beijing. However, French authorities, leading the analysis of the flaperon, are yet to confirm its link with the missing Boeing 777-200.
Last week, some experts said it was impossible for MH370 wreckage to wash up both on the Réunion Island and in the Maldives.
"If the debris originated from where we're talking about in the Southern Hemisphere, none of it actually would have gone northward," University of Western Australia oceanographer Charitha Pattiaratchi told News.com.au. "It can't cross the hemispheres because of the wind and the current patterns."
The Australian Transport Safety Bureau, leading the search for the missing plane in a remote part of the southern Indian Ocean, reviewed its analysis, and said earlier this month that the discovery of aircraft debris on Réunion Island, nearly 17 months after the disappearance of Flight MH370, "is consistent with the current underwater search area in the southern Indian Ocean."
Malaysia, Australia and China are expected to hold a meeting early September to determine whether the search area of 46,332 square miles in the southern Indian Ocean should be narrowed down.
© Copyright IBTimes 2023. All rights reserved.
FOLLOW MORE IBT NEWS ON THE BELOW CHANNELS