Flooding And Torrential Rain In China Affect More Than 5 Million
China is suffering from a series of unrelenting powerful storms that have mostly raged throughout its southern provinces. Government media reported on Tuesday that nearly 5.2 million people over ten provinces have been affected and direct economic loses are estimated at $682.5 million. Torrential rain has been falling since Saturday in southern China.
Chinese media reported on Monday that in Hunan province, one of the worst-hit areas, more than 2.91 million had been affected and over 3,600 homes collapsed due to rain and flooding. Losses in that province alone accounted for $456 million of the total.
As of Monday, 172,000 people were evacuated from homes in Hunan due to flooding.
Four elementary school children from a town near Hengyang city in the province were killed by a collapsing wall while walking to school on Monday. The wall had toppled over from the weight of onrushing water. Two other students remained in intensive care at a local hospital.
In neighboring Jiangxi province, 11,700 people were moved from homes threatened by flash floods.
In the northwestern province of Gansu last Thursday, torrents of water and mud claimed 53 lives and left 18 missing. Local officials said that each family of the deceased will be given compensation equivalent to $1,270. Local authorities later evacuated Minxian County in Gansu, moving 30,000 from endangered homes.
The country's National Meteorological Center warned on Sunday of possible landslides and flash flooding across the south, and it raised the country's general weather warning status to Level-2 (part of a four-tier rating system). However provincial governments also gave select townships Level-3 and Level-4 precautions.
Nevertheless, the human and financial costs of the recent storms are still a far cry from Hurricane Katrina, which killed more than 1,800 and dealt over $100 billion in damage.
While China's southern regions are suffering from flooding, regions in the extreme southwest and in the north are experiencing drought. Regions in Yunnan province, which border on Guangxi province, one of the zones severely affected by the rains, are continuing to experience a three-year-long drought that has left more than 2.4 million people with difficulty accessing drinking water.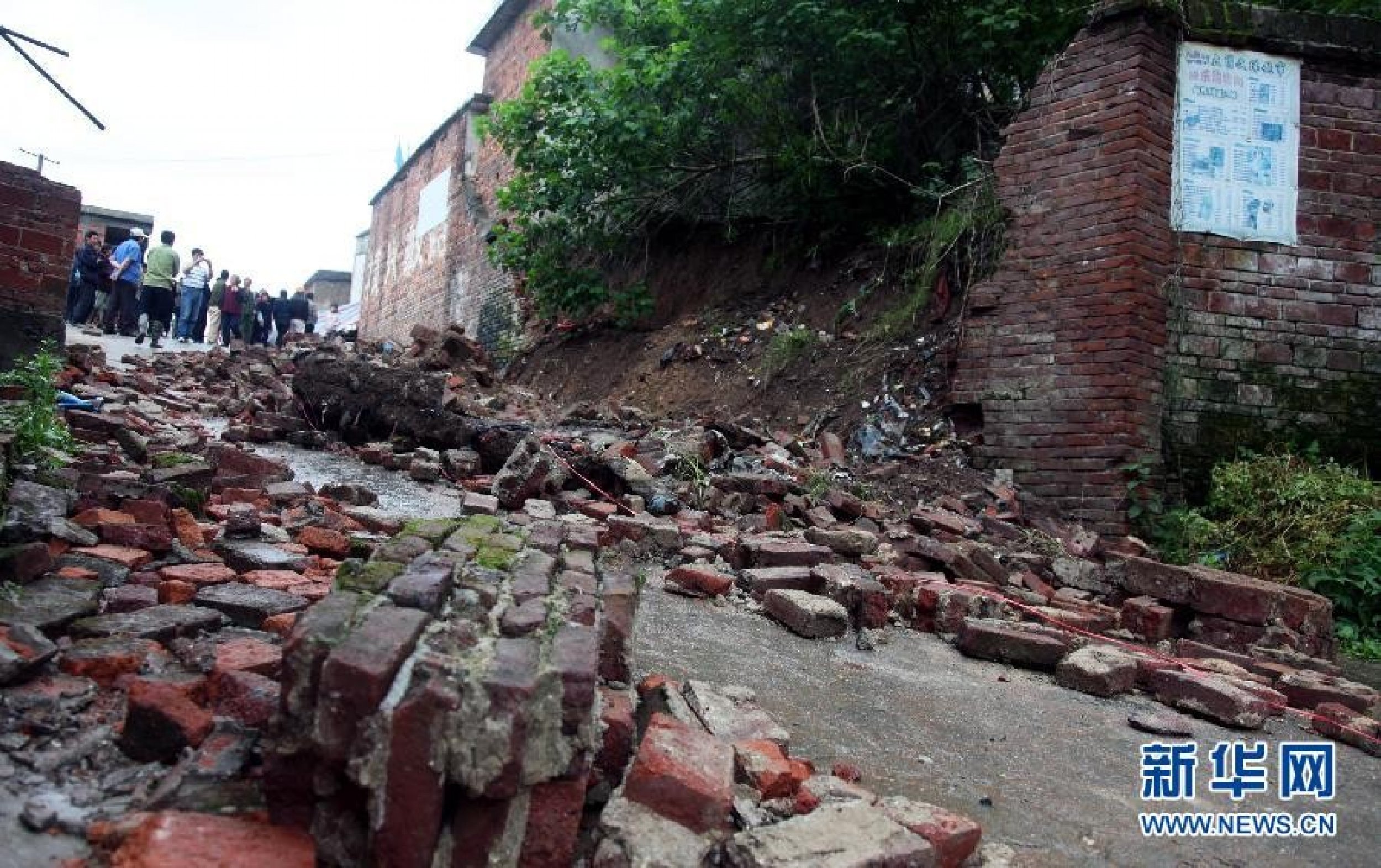 © Copyright IBTimes 2023. All rights reserved.