Florida Gov. Rick Scott Rejects Request To Ban Guns During Republican National Convention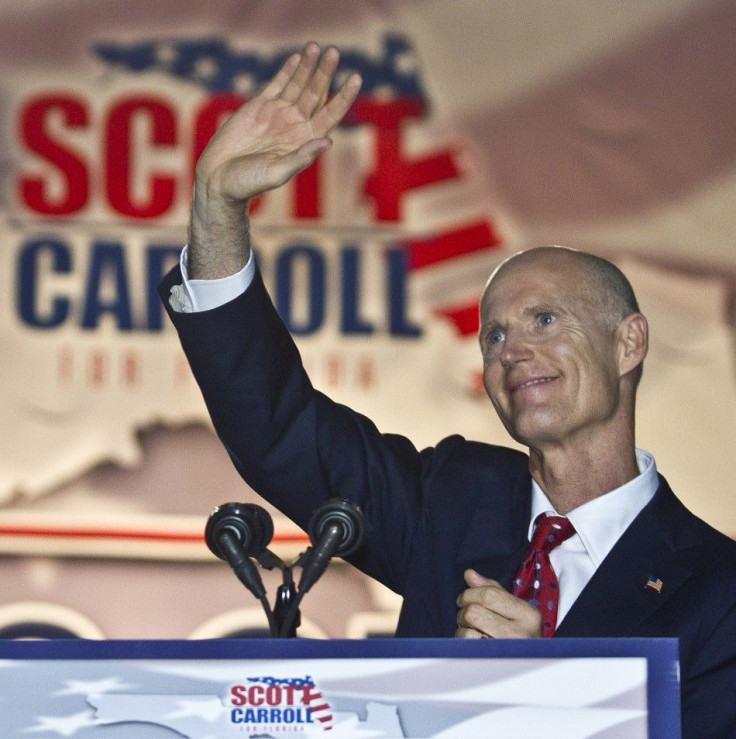 Florida may be at the center of a national debate regarding gun control as a result of the state's controversial Stand Your Ground law, but that hasn't stopped Gov. Rick Scott from suggesting guns are most precious during mass -- and politically charged -- gatherings.
This week Scott, a Republican, rejected a request from Tampa Mayor Bob Buckhorn, a Democrat, asking the governor to consider temporarily banning guns in the city's downtown area during the upcoming Republican National Convention in August, because of a potentially contentious environment that could surround the event.City officials have already decided to ban some weapons -- including clubs and spears -- but state law prohibits them from placing any restrictions on firearms.
Normally, licensed firearms carried in accordance with the Florida statute requirements do not pose a significant threat to the public, Buckhorn wrote in a letter to Scott, according to The Palm Beach Post. However, in the potentially contentious environment surrounding the RNC, a firearm unnecessarily increases the threat of imminent harm and injury to the residents and visitors of the city.
However, in a strongly worded letter dated from Tuesday, Scott rejected Buckhorn's request, even denying that his concerns were relevant.
Like you, I share the concern that 'violent anti-government protests or other civil unrest' can pose 'dangers' and the 'threat of substantial injury or harm to Florida residents and visitors to the state.' But it is unclear how disarming law-abiding citizens would better protect them for the dangers and threats posed by those who would flout the law, wrote Scott. It is at just such times that the constitutional right to self-defense is most precious and must be protected from government overreach.
Scott went on to add that political conventions and gun rights -- as protected by the Second Amendment of the U.S. Constitution -- have coexisted since the founding of the U.S and he saw no reason to depart from that tradition this year.
Scott's rejection was issued the same day the state's Stand Your Ground task force held its first meeting. The 19-member group is charged with reviewing the controversial self-defense law in response to the Feb. 26 shooting of Florida teen Trayvon Martin.
The law allows individuals to use deadly force against a perceived attacker when facing a reasonable threat of death or serious injury, without a duty to retreat.
Gun rights activists have protested the task force in question, a development which may have influenced Scott's decision to reject Buckhorn's request. The group Florida Carry has reporteldy urged its members to show up at hearings held by the task force to tell them the Stand Your Ground law should not be altered. On Tuesday, the National Rifle Association released a statement saying it would defend the statute and advocate the passage of similar laws in those states that do not fully respect this fundamental right.
© Copyright IBTimes 2023. All rights reserved.