Ford F-150 Fans Will Have To Wait For The Electric Version Of The Pickup Truck
Truck buyers looking to get their hands on Ford's (F) all-electric F-150 pickup truck are going to have to wait a little longer.
The electrified pickup truck, which was thought to arrive in 2021, will now not be brought to market until mid-2022, Jim Farley, chief operating officer at Ford, said on Wednesday during CNBC's "Squawk on the Street."
"We are No. 1 in the pickup and the van market in Western Europe and the U.S., and this is our chance," Farley said. "We are electrifying and we're a brand people trust."
The timing of the release of the F-150 puts Ford behind its electric truck rivals. General Motors will release the GMC Hummer EV in Fall 2021. Tesla's Cybertruck has launched, and Rivian's R1T pickup has delayed production to 2021. Newcomer, Nikola, is set to launch the Badger pickup truck, and Lordstown Motors is launching its electric truck entrant this year as well.
Ford has given limited details about the all-electric F-150, only touting its capabilities by pulling a million train cars in a promotional teaser. The truck is speculated to come with a $100,000 price tag and have a 300-mile driving range, but exact details on the EV were unclear at the time of writing.
Despite the delay in releasing the electrified pickup truck, Ford has a busy year planned for the rest of 2020 with the launch of the Bronco 4x4 SUV in July and its counterpart the Bronco Sport soon after, a redesigned conventional F-150 pickup truck is also coming in July, and the Mustang Mach-E crossover will begin production.
Shares of Ford stock were down 4.18% as of 2:38 p.m. EDT on Wednesday.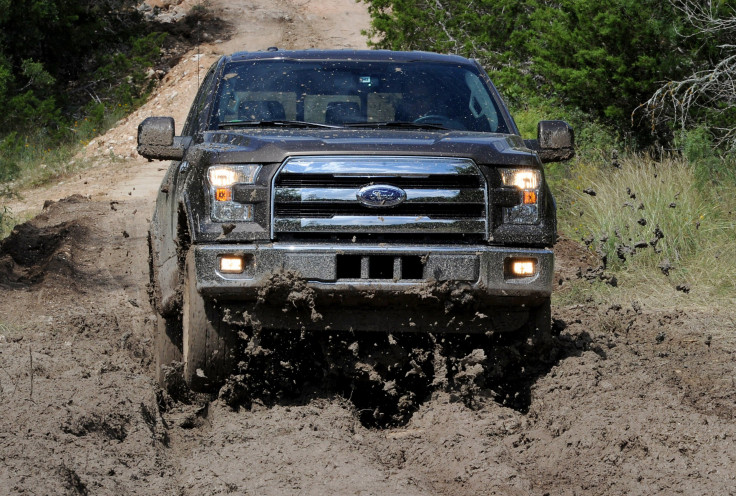 © Copyright IBTimes 2023. All rights reserved.