Ford Motor Bullish On Africa: Sees 40% Auto Sales Growth By 2020, Might Be Looking For New Factory Site On Continent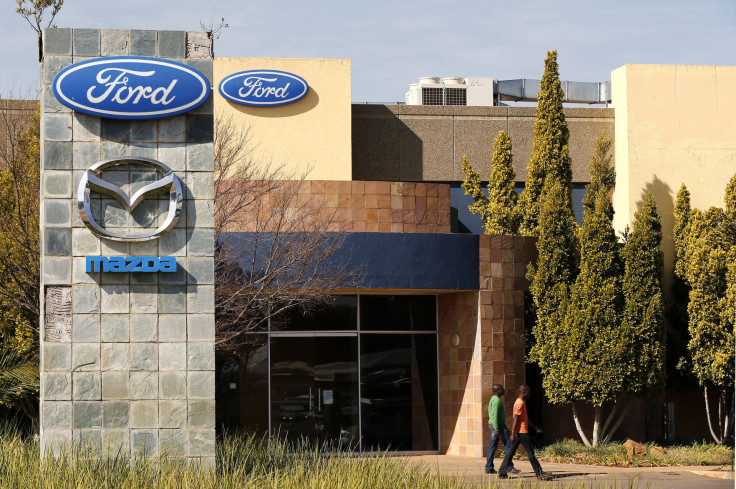 Seven months after Ford Motor Co. (NYSE:F) created a separate unit for the Middle East and Africa, its head dismissed rumors that the world's sixth-largest car company has settled on Nigeria as the location of a new factory on the continent. But Jim Benintende, president of the new Ford unit, said it's looking for "opportunities" in a continent seen as the last emerging market frontier.
"We're such a young business unit, we're only a few months old," Benintende said in an interview Tuesday with Bloomberg TV during the U.S. Africa Business Forum in Washington, which brought together dozens of U.S. companies (pdf). "We're looking all the opportunities that we can see in Africa, and that really spans the whole continent."
Nigeria is Africa's second-largest economy and is expected to surpass South Africa in the near future. But the oil-rich country of 140 million is wracked with poverty, instability and corruption, and is grappling with Islamist militants in much of the north, making it one of the more dangerous places on the continent to do business.
The news comes on the same week President Barack Obama hosted an event that brought together 40 African leaders in which U.S. companies announced $14 billion in investments. On Monday General Electric Co. (NYSE:GE) said it would invest $2 billion in Africa projects through 2018, including a deal to supply gas turbines to Algeria and building rail lines in Angola.
Ford says it expects new motor vehicle sales to jump from 3.9 million cars, SUVs and light pickup trucks to about 5.5 million in 2020, a 40 percent increase. Ford currently sells about 200,000 vehicles in the continent and wants to exceed the expected sales growth. To do that, Ford said this week it would introduce 25 new models in Africa and the Middle East in the next two years.

In a partnership with Japan's Mazda Motor Corp. (TYO:7261), Ford currently builds diesel engines and Ranger pickup trucks in Pretoria, South Africa, for the global market.
© Copyright IBTimes 2023. All rights reserved.