What China Can Teach The US About Africa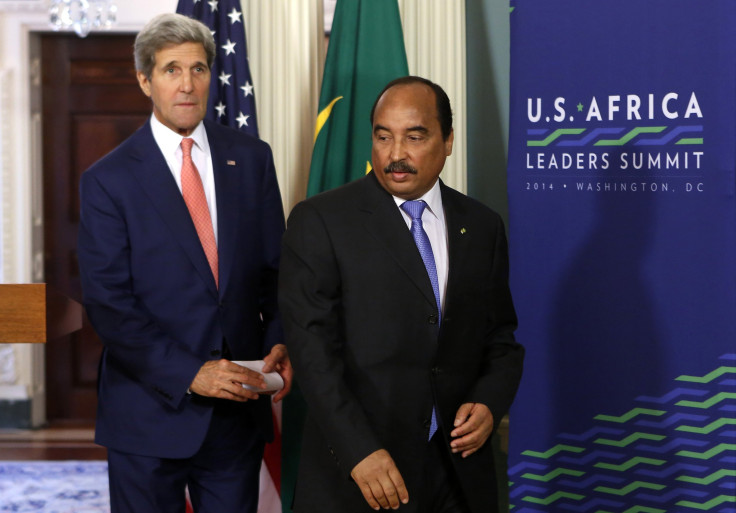 As nearly 50 African heads of state descended on Washington for the start of the U.S.-Africa Leaders Summit, a three-day gathering that began Monday, the Obama Administration framed the meeting as an opportunity to grow closer to a continent that has often occupied a low place on the White House agenda.
Speaking to journalists, deputy Secretary of State Ben Rhodes said, "We chose to do this summit to send a very clear signal that we are elevating our engagement with Africa."
But while the gathering brings together one of the largest groups of international leaders in Washington history, a country that wasn't invited -- China -- may ultimately have the greatest influence over the proceedings.
In an interview with the Economist, President Obama acknowledged that China's ties to Africa "often came up" during previous visits to the continent, but that he does not necessarily view the U.S. and China as driven by zero-sum competition:
"My attitude was every country that sees investment opportunities and is willing to partner with African countries should be welcomed," he said.
China has clearly taken this message to heart. Beijing conducts more than $200 billion in trade with African countries each year, compared with just $85 billion between the U.S. and African countries. While China's thirst for African natural resources fuels much of this activity, both state-run and private Chinese enterprises have established businesses hoping to capture Africa's large -- and growing -- middle class.
"A lot of Chinese individuals and small private Chinese companies are moving to Africa -- they see the market there as being underserved and undertapped," says Winslow Robertson, an associate at the Chinese in Africa/Africans in China Research Network. "The Chinese government looks at African markets as being more viable than the U.S. government does."
Since the end of the Cold War, by contrast, the United States has approached Africa with security -- rather than economic opportunity -- in mind. According to Ambassador David Shinn, who served Washington as a diplomat in several African countries, successive U.S. governments failed to establish a coherent policy toward Africa, paying little attention until a crisis emerged.
"For many countries in Africa the bilateral relationship just isn't that important to the United States, and when they do become important, such as with terror activity in Mali, they become important for the wrong reasons."
Washington has shown signs in recent years of changing this approach. The African Growth and Opportunity Act (AGOA), implemented during the Clinton Administration, was designed to increase Africa's share of global trade through reducing non-tariff barriers. And in 2012, the Obama Administration established the Power Africa initiative, which aims to build electrical infrastructure across the continent.
The U.S. private sector, however, has been slower to engage in African markets. Government sanctions against countries like Sudan, imposed over human rights concern, have been one deterrent. The U.S.-Africa Leader Summit has attempted to spur investor interest by including a "business forum" on the agenda, and African officials claimed that General Electric will invest in rail, health, and power across the continent.
China's approach to Africa is not without its own problems. The country has attracted criticism for failing to help local communities who supply labor on their projects. A recent Pew survey indicated that while a majority of Africans in six countries believe that China's economic engagement in their country has been a net positive, these approval ratings have fallen across the board.
"If China's not careful, there might be more blowback -- some of which we're beginning to see," Shinn said.
But for the U.S. to revitalize its relationship with Africa, Washington may need to approach the continent as an economic partner, rather than a perpetual basket case in need of assistance. In a series of tweets Monday, the author Howard French, whose new book "China's Second Continent" explores the Sino-African relationship in depth, accused the U.S. government of a hypocritical focus on African corruption. Shinn, for his part, agreed that Americans have to become better listeners.
"We tend to be pretty good at lecturing and less good at hearing what the Africans are saying," he said.
© Copyright IBTimes 2022. All rights reserved.
FOLLOW MORE IBT NEWS ON THE BELOW CHANNELS