Ford Mustang vs. Chevy Corvette: Which Is The Real Electric Car Winner?
The SEMA show has become the backdrop for several automakers to unveil their all-electric vehicle offerings.
Ford (F) launched the electrified version of the Mustang with the Mustang Lithium produced in conjunction with Webasto and GM (GM) has produced the Genovation GXE – an all-electric Chevy Corvette C6. Both automakers have taken their muscle cars to the next level, but how do they stack up against each other in an electric version?
Ford's Mustang Lithium is a prototype at this point, but Ford has plans in place to electrify its lineup, which very well could include the Mustang Lithium offering.
GM's Genovation GXE is an aftermarket build that has become the world's fastest street-legal all-electric supercar. The car hit 210.2 mph, with expectations to reach 220 mph in the right conditions, according to the Genovation website.
Top speed and driving range on the Mustang Lithium haven't been recorded yet, leaving a big question to how the EV will perform. Driving range on the Genovation GXE is 130 miles with the ability to hit 60 mph in less than three seconds.
The power systems on the two all-electric cars differ by the make and number of motors. The Mustang Lithium uses one Phi-Power electric motor while the Genovation GXE incorporates two AMRacing electric motors.
Horsepower on the Mustang Lithium is 900 with a 1,000 pound-per-feet torque rating while the Genovation GXE develops 800 horsepower with 718 pounds-per-feet of torque. Battery capacity on the GXE is 61 kWh at 800 volts. The Mustang Lithium's kWh is unknown, but it does have 800-volt power.
Both cars do come with a manual transmission – six-speed in the Mustang Lithium and seven-speed in the Genovation GXE. The Genovation GXE is also offered with a seven-speed dual-clutch automatic transmission. Both EVs are rear-wheel drive.
Since the Mustang Lithium is a prototype, no price was announced for the car, which compares to a $750,000 price tag on the Genovation GXE.
The Mustang Lithium has more horsepower and torque than the Genovation GXE, which could give it a competitive edge. But a big unknown is the weight of the two cars, which could determine overall speed based on power capacity.
Shares of Ford stock were down 1.11% as of market close on Wednesday while shares of GM stock were up 0.50% at the same time.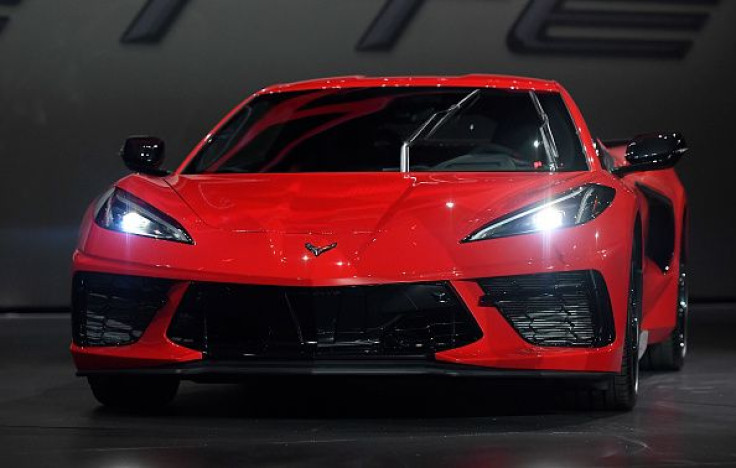 © Copyright IBTimes 2023. All rights reserved.