Ford Stock Down 7% On Earnings Miss; Still Aims To Beat Tesla
Ford Motor Company sees its second quarter earnings shortfall and its disappointing forecast for the rest of 2019 as the price it has to pay for "creating a more dynamic and profitable business" built on electric vehicles (EVs).
Ford is in the early stages of a global restructuring program that has seen it fire thousands of employees and invest in EV infrastrucuture. It reported a massive 86 percent plunge in its Q2 net income to $148 million (4 cents per share) due mostly to the ongoing redesign of its businesses in Europe and South America. This disheartening result widely missed analysts' expectations.
Ford also reported automotive revenue of $35.76 billion compared to the estimate of $35.07 billion compiled by Refinitiv. Adjusted earnings per share rose by 4 percent to 28 cents per share against estimates of 31 cents per share.
Analysts said EPS was hurt by a valuation adjustment loss on Ford's shares in Pivotal Software, a cloud-based software company. Excluding the Pivotal Software revaluation, Ford's adjusted EPS would have stood at $0.32.
Ford's revenue slid by 0.2 percent year-over-year to $38.9 billion due to lower wholesale sales and a drop in market share.
The company's full-year 2019 guidance for adjusted earnings fell below consensus estimates and was another source of disappointment. This was the first time Ford issued an earnings forecast for the year.
Ford expects to earn from $1.20 to $1.35 per share (on an adjusted basis) in 2019 compared to $1.30 per share a year earlier. The guidance, however, was still below the $1.39 per share estimated by analysts surveyed by Refinitiv.
Ford's none too appealing numbers saw its stock tumble over 7 percent in afterhours trading to $9.58 at its lowest from its close of $10.33.
A significant cause of Ford's Q2 losses is its decision to invest up to $11 billion by 2022 in EVs and hybrid electric vehicles (HEVs) to compete effectively against EV market leader Tesla Inc. and other car makers that are beginning their switch to EVs.
"Midway through this key year of action, we are pleased with the progress we are making toward creating a more dynamic and profitable business," said CEO Jim Hackett. "In this time of profound change in our industry, Ford has amazing opportunities to delight customers, innovate and collaborate in new ways, and create value."
Hackett also said Ford aims to double profitability in commercial vehicles in Europe over the next five years.
CFO Tim Stone said Ford is starting to see improvements in free cash flow and expects even better results in H2 on account of the restructuring. More Ford SUVs will hit the market in H2.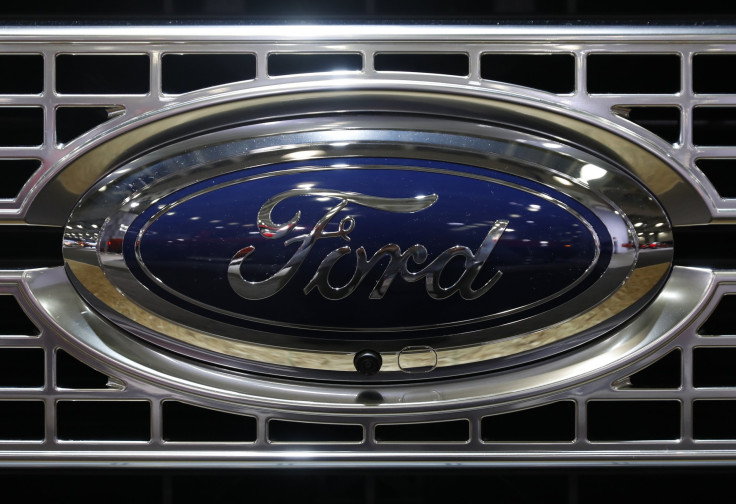 © Copyright IBTimes 2023. All rights reserved.