Ford Recall 2022: Thousands Of F-150 Trucks, Expeditions, Navigators Have This Safety Defect
Following a recall earlier in April for F-150 trucks due to a transmission issue, Ford (F) has now recalled nearly 653,000 F-Series trucks, as well as Expedition and Lincoln Navigation SUVs, over a windshield wiper problem.
Specifically, the recall affects certain 2020 to 2021 F-150 trucks and Expedition SUVs, 2020 to 2022 Super Duty F-250, F-350, F-450, and F-550 pickups, and 2020 to 2021 Lincoln Navigator SUVs.
These vehicles may have windshield wiper arms that could break, which would cause the windshield wipers to fail. This would also reduce the driver's visibility during certain driving conditions, increasing the risk of a crash.
According to the recall notice, the windshield wiper arm problem stems from the head spline teeth, which were produced out of design specifications and with higher torque wiper motors due to the global chip shortage.
Signs of the wiper issue could include erratic or slow wipe speed of the driver or passenger wiper arm, Ford said.
To repair the windshield wiper problem, Ford dealers will replace both front windshield wiper arms at no charge to impacted vehicle owners.
Recall notices are expected to be mailed by May 23, the automaker said.
Questions about the recall can be directed to Ford customer service at 1-866-436-7332.
As of Feb. 25, Ford had received 754 reports of the wiper arms on the affected vehicles malfunctioning.
The recall earlier this month of Ford F-150s involves transmission issues that may unexpectedly cause the pickups to shift into neutral while driving
As of Thursday premarket hours, shares of Ford were trading at $16.36, up 32 cents, or 1.96%.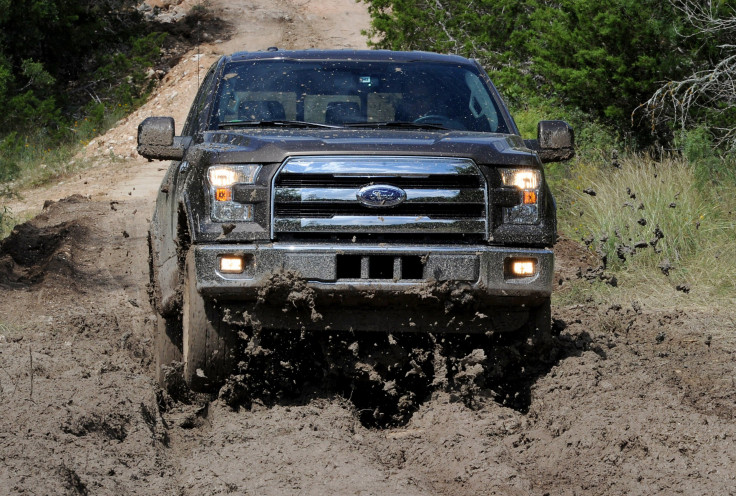 © Copyright IBTimes 2023. All rights reserved.