Ford's Changes Bronco 4x4 Release Date: Will Not Debut On OJ Simpson's Birthday After All
Ford (F) has changed the date that it will be unveiling the Bronco 4x4 SUV to July 13 after its reveals date fell on NFL Hall of Famer O.J. Simpson's birthday.
The automaker had previously announced that the Bronco would be unveiled on July 9, which the company said was "purely coincidence" that it fell on the same day that Simpson was born.
Simpson gained notoriety in 1994 for fleeing in a white 1993 Bronco in a slow-speed, televised police chase in Los Angeles after being charged for the murders of ex-wife Nicole Brown Simpson and her friend, Ronald Goldman.
Mark Truby, communications chief at Ford, said in a tweet on Friday, that the debut of the Bronco will now be held on July 13.
The tweet read, "UPDATE: The reveal of the all-new Ford Bronco lineup will now happen on Monday, July 13. The previously targeted date of July 9 unintentionally coincided with O.J. Simpson's birthday. We wanted to be sensitive and respectful of this concern."
The change in date comes as two local United Auto Workers leaders expressed concern over the Bronco's debut on Simpson's birthday, the Detroit Free Press reported. The family of Nicole Brown Simpson also express concern over the date, CNBC said.
This is the second time that Ford has changed the release of the Bronco, which was initially set to debut in spring. The launch date was pushed back as the coronavirus caused production shutdowns.
Ford stock was trading at $6.32 per share at 3:15 p.m. EDT, down $0.01 from 0.08%.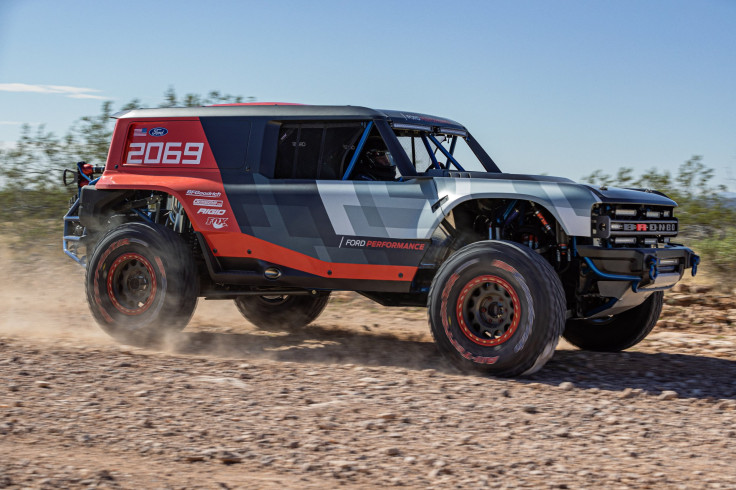 © Copyright IBTimes 2023. All rights reserved.