Forget AirPower, AirUnleashed Is The New Charging Pad For Apple Devices
Fans who were disappointed with Apple's decision to cancel the highly anticipated charging mat, AirPower, now have the option to buy one that looks just like the Apple charging device.
AirUnleashed is an all-new wireless charging mat that was created as a simpler alternative to the promising but cancelled device. It was designed to look like the failed charging mat, and offers to charge all three Apple devices the AirPower was supposed to reenergize.
AirUnleashed looks almost identical to the AirPower mat that some might mistake it for the cancelled device itself, Apple Insider reported. Although the two devices look the same, they are totally different when it comes to actual charging capability.
Charging capability
The AirPower was supposed to have the ability to charge an iPhone, an Apple Watch and the new AirPods wireless charging case simultaneously. Unlike other chargers that charge devices only when placed on specific areas, however, the AirPower will be able to charge these devices when placed anywhere on the mat.
Apple planned on using more than 30 charging coils to achieve this feat. The company failed in its attempts, however, and decided to cancel the device.
AirUnleashed attempts to do what AirPower was supposed to do first by looking like the AirPower mat; and second, by charging all three devices simultaneously. Unlike the AirPower, however, it doesn't have 30 charging coils; it only has three charging coils, requiring users to place their devices in specific spots.
It requires a QC 2.0 or higher charger, or chargers with an output of 2A at 5V (10W) and up. Those who are using the 5W iPhone charger will need to purchase one with higher output.
Compatibility
With the AirUnleashed being a third-party device, some might worry about compatibility. Thankfully, it is compatible with the iPhone X, XS, XS Max and XR. It is also compatible with the iPhone 8, 8 Plus, Apple Watch Series 3 and 4, and the aforementioned AirPods wireless charging case.
At least it looks great
AirUnleashed might not be able to charge devices from anywhere on the mat, but at least it is already available for purchase and is sold for an affordable price. Those interested to buy the AirUnleashed wireless charging mat can buy it for $99 from the AirUnleashed official website.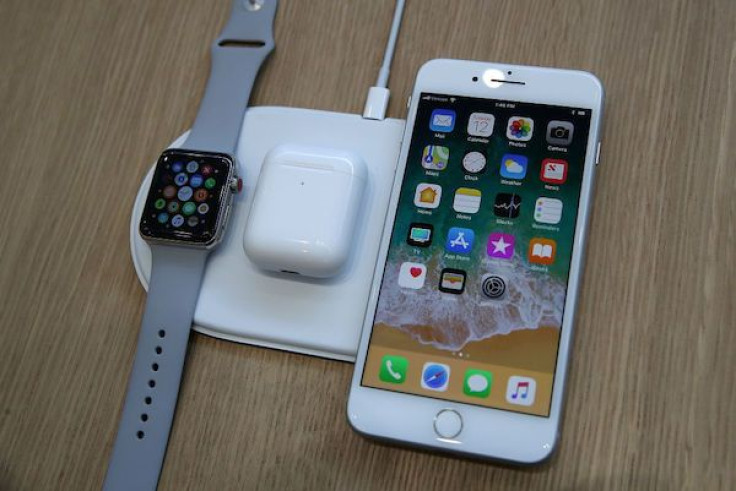 © Copyright IBTimes 2022. All rights reserved.
FOLLOW MORE IBT NEWS ON THE BELOW CHANNELS