Former 'Dance Moms' Coach Abby Lee Miller Plans To Keep Busy In Prison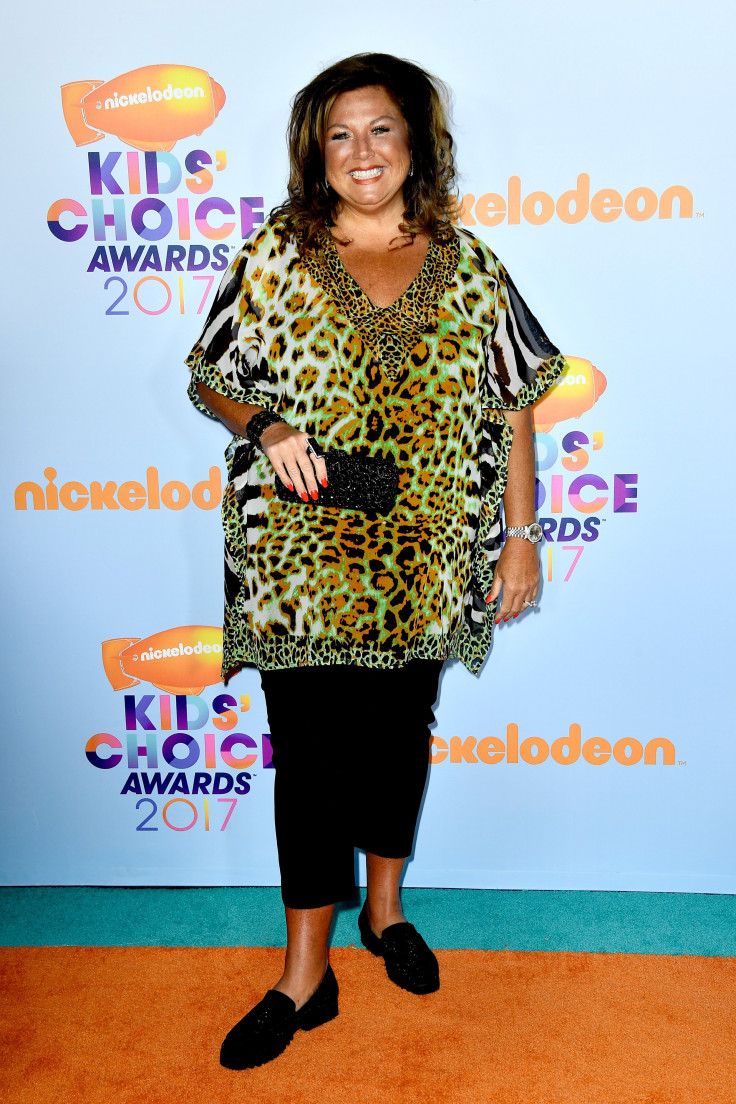 Abby Lee Miller isn't sweating her 366 day prison sentence. In fact, the former "Dance Moms" coach — found guilty of several counts of fraud on Tuesday — plans to use it as an opportunity for productivity.
Miller, 50, told ET Online she was feeling "peaceful" after receiving her sentence from a Pittsburgh, Pennsylvania, judge. She said that while in prison, she plans on "pitching a new show." The former Lifetime reality star is hopeful that being behind bars will give her some time to focus on that and other business ventures.
"I have been so very successful — maybe that'll be some time to work," she said.
Miller will need to work while she's locked up. In addition to prison time, Deadline reported that the former "Dance Moms" star has been ordered to pay back two large sums of money totaling $40,000 and $120,000. The repayment stems from a currency reporting violation she was hit with in 2016.
Before judgment was handed down, Miller discussed the case with ET Online. She admitted that she was worried at the time. She was wearing her emotions on her sleeve according to sources in the courtroom who told the publication she had tears in her eyes.
The dance coach may have been worried, but she was prepared for whatever the judge decided. In fact, her legal team hired someone specifically to brace her mentally for the outcome of the case. Miller told ET that she was trying to think about the fraud case as little as possible, despite her preparedness.
"My attorneys in Pittsburgh have hired someone that prepares you — that mentally, physically prepares you. I'm not a real physical person so, you know, we'll see," she said. "There's no sense. People ask me, 'Aren't you worried, aren't you this, aren't you that?' I can't think about it. I have to live every day. I just don't want to fight anymore, I have, like, this much fight in me left. I don't want to do it anymore, just save my tears for the pillow."
While Miller deals with the fallout from her criminal case, the "Dance Moms" crew is focused on moving forward. In March, reports surfaced claiming that former "Dancing With the Stars" pro Cheryl Burke would be replacing Miller on the Lifetime series. Shortly thereafter, the network picked "Dance Moms" up for an additional four episodes for Season 7B.
"It's a go with or without Abby," one source said. "It's been up in the air because the network said it's either all of the cast of they weren't doing any [more episodes]."
Choreographer Laurieann Gibson also stepped in to teach the "Dance Moms" girls after Miller "bolted from filming." Sources said Gibson filmed with the show for several weeks before Miller returned with a list of demands. Her list included a request that Gibson be barred from the set and no one use the word "jail."
There's not yet any official word on when Miller will be reporting to Prison. According to Deadline, she'll likely serve her time at a facility near Los Angeles.
© Copyright IBTimes 2023. All rights reserved.