Former Infosys Executive Files Lawsuit Alleging Reverse Discrimination Against Non-Indian Employees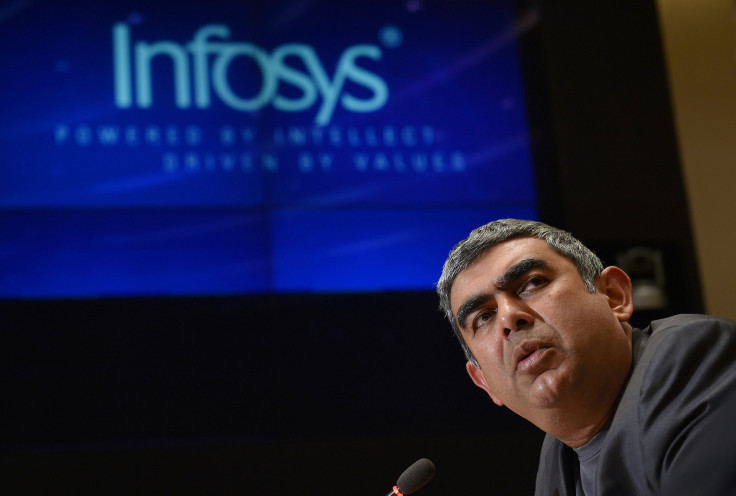 The former head of global immigration at India-based IT firm Infosys filed a lawsuit in Texas district court this week accusing the company of discrimination against white and black American employees in favor of promoting South Asian and Indian employees.
Erin Green, who worked at Infosys' Plano, Texas office until being terminated in June 2016, filed the reverse discrimination lawsuit in the Eastern District of Texas in Sherman on June 19. He claims senior executives discriminated against "non-South Asian" employees through their refusal to offer promotions or raises to white and black Americans.
Green says he rose rapidly in the company while working under a white supervisor but his career flopped when he was assigned to a supervisor of "the South Asian race and Indian national origin."
Read: Infosys Announces Plans To Hire 10,000 US Workers In Next Two Years
Green, who is white, names the Head of Global Immigration, Vasudeva Nayak and Executive Vice President and Global Head of Talent and Technology, Binod Hampapur, in the suit. He accuses the two of "obsessional preference for employees of South Asian race and national origin, usually Indian, and as retaliation for reporting Nayak and Hampapur's discriminatory treatment of himself and others on the basis of race and national origin."
The race-based discrimination complaint uses population comparison as the basis of part of the claim.
"Infosys maintains roughly 200,000 employees working in the United States," Green's suit said. While less than 5 percent of the U. S. population is of the South Asian race and national origin, roughly 93 percent to 94 percent of Infosys's United States workforce "is of the South Asian national origin, (primarily Indian)," reads the filing.
He alleges the company has "gone to great lengths" to secure H-1B and L-1 work visas to bring South Asians into America while simultaneously demoting white and black U.S. employees. In 2013, the company settled a U.S. federal immigration investigation into whether they were bringing in thousands of low-paid workers for $34 million.
According to the complaint, Green and Nayak began having issues in 2013 when Green accused his supervisor of stripping him of immigration responsibilities and passing them on to "less experienced, lower level South Asian employees in India…or peer level South Asian managers in India who were consistently added to the US team with no prior US immigration experience."
The lawsuit states that he was not promoted and "no white or black employees on Plaintiff's teams were ever promoted, progressed, or given salary increases." Meanwhile, the Infosys executives only promoted the careers of South Asians.
Green's attorneys at Kilgore and Kilgore, PLLC, write in the 53-page filing: "His termination was in violation of defendant's policy which requires progressive warnings or placement on a performance improvement plan prior to termination."
The lawsuit comes just a few weeks after Infosys, India's second-largest technology services company, announced it will hire 10,000 American employees in the next two years and open four centers in the U.S.
Infosys co-founder Mohandas Pai told the Press Trust of India that the lawsuit "will have no bearings on the company's intent to hire 10,000 Americans in the next two years." Although the company declined any official comment on the details of the ongoing lawsuit.
© Copyright IBTimes 2023. All rights reserved.