Former Royal Chef Reveals Queen Elizabeth II's Secret To Staying Fit And Her Favorite Dessert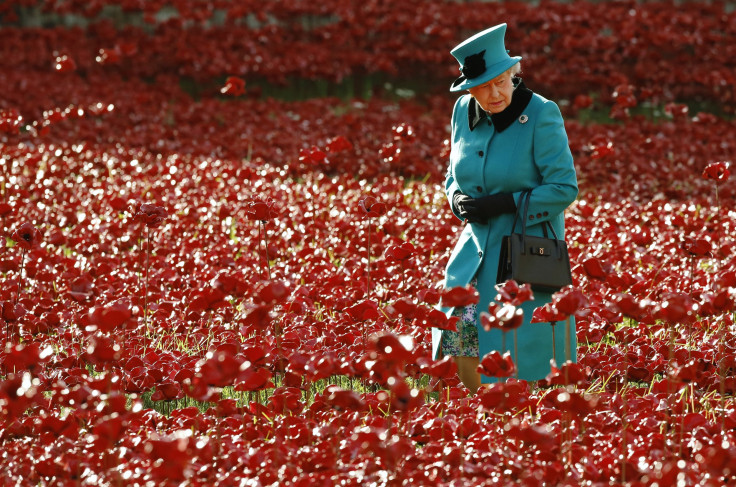 Queen Elizabeth II's secret to staying fit is four meals a day. This was revealed by former Buckingham Palace chef Darren McGrady. The 89-year-old royal has maintained herself all these years due to her sheer discipline.
"The Queen is a chocoholic," said McGrady, talking to People magazine. The British monarch will celebrate her 90th birthday on April 21. According to the chef, the queen's favorite sweet treat is Chocolate Perfection Pie. The dessert has been served for lunches and dinners for years at the Buckingham Palace for visiting diplomats like kings and presidents.
McGrady said that the Chocolate Perfection Pie has layers of chocolate mousse, a layer of cinnamon cream and a layer of meringue. "It is something she still eats," he said. The chef said that she might want to have the dessert for her special day this year.
Elizabeth usually spends her birthday privately with her family and mostly likes to have a chocolate birthday cake. McGrady said that the queen might be on her own or with her husband Prince Philip. He added that they never really celebrated birthdays in a big way, but in the past Prince Andrew and his daughters Princesses Beatrice and Eugenie used to drop in.
McGrady also offered insights into how Elizabeth maintained her figure all these years. He said that she has only four meals a day and eats small portions. The former chef to the queen added that even if a Chocolate Perfection Pie was sent up to her room, she would only take the tiniest slice.
McGrady said that the queen has been much disciplined throughout her life. She enjoys Twinings English breakfast tea in mornings and at tea time she prefers the same blend again or Earl Gray. The former royal chef earlier said that a typical lunch at the palace is served at 1 pm, and consists of fish, such as a grilled Dover sole, on a bed of wilted spinach or with courgettes.
For tea time, Elizabeth has tea cakes, scones and sandwiches, but according to sources cited by Hello magazine, pastries are kept small in size. The queen's favorites include honey and cream sponge, ginger, fruit and the chocolate biscuit cake that Prince William also chose to be served at his wedding reception.
© Copyright IBTimes 2023. All rights reserved.