Fort McMurray ‪Wildfires: Canadian Oil Sands Producers Cut Output As Alberta Fires Rage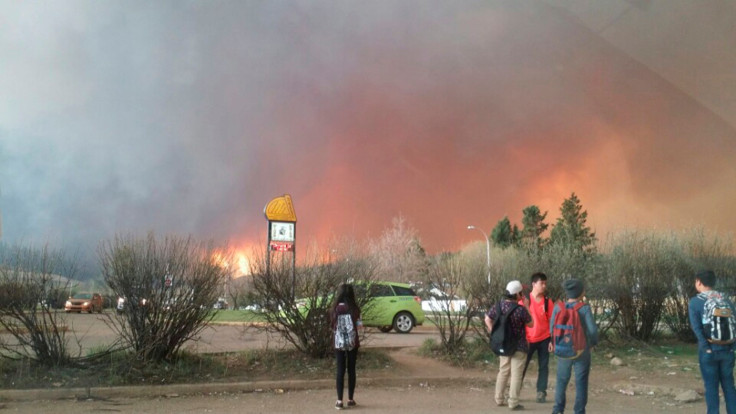 Wildfires raged overnight through Canada's oil-rich Alberta province, delivering a second blow to an industry already suffering from the collapse in oil prices.
Authorities early Wednesday were racing to evacuate all of Fort McMurray's 80,000 residents as hot, dry winds threatened to further fan the flames, Reuters reported. Some oil and gas companies said they would reduce output and downsize their staffing plans in response to the blaze.
Suncor Energy Inc. (NYSE:SU), a top Canadian oil producer, said it was reducing production at its regional facilities to "allow employees and their families to get to safety." The Calgary-based company's plant is located about 16 miles north of Fort McMurray and is "in a safe condition," it said in a statement late Tuesday.
Nexen, a subsidiary of the China National Offshore Oil Corp., was working on a modified staffing plan at its nearby Long Lake oil sands project, a Nexen spokeswoman told Bloomberg.
Nexen, Suncor and other oil sands operators have laid off thousands of workers in the past two years as lower crude prices have forced companies to curb output or cancel planned investments. More than 40,000 oil and gas jobs have been cut in Canada since the start of the price crash in mid-2014, with most of the cuts hitting Alberta.
The western Canadian province accounts for roughly 80 percent of Canadian oil production, which totaled 4.4 million barrels per day in 2014, the U.S. Energy Information Administration reported. A large majority of Alberta's crude is produced from the oil sands, among the world's most expensive and carbon-intensive types of crude to produce. Companies say they need prices at $70 a barrel — or much higher — to profit from mining and extracting the area's tarry bitumen crude.
Royal Dutch Shell (NYSE:RDS.A) said in October it would cease construction of a major oil sands project in Alberta and take a $2 billion write-down. Norway's state-owned oil giant Statoil in 2014 shelved a multibillion-dollar development for at least three years, pointing to rising costs and the lack of pipeline infrastructure connecting the isolated region.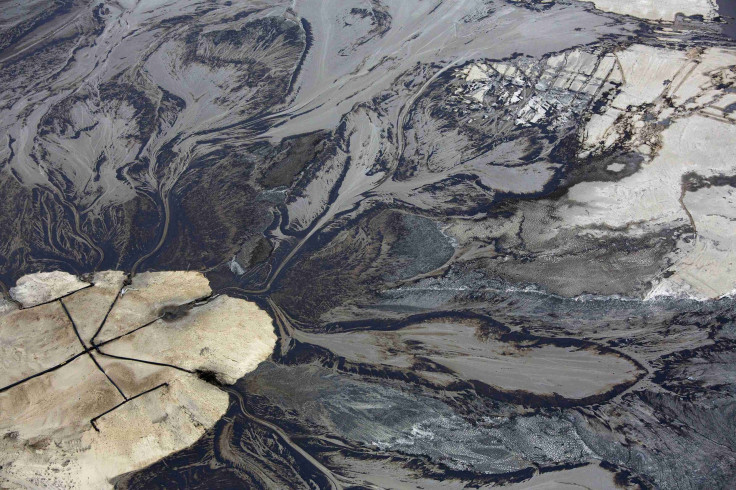 As residents of Fort McMurray scramble for safety, global oil markets could respond favorably if the wildfires curb Canadian production, analysts said. The world's oil market is facing a steep oversupply of between 1 million and 2 million barrels per day, which is weighing down prices.
"Oil prices could receive support from the wildfires in the Canadian oil province of Alberta," Commerzbank analyst Carsten Fritsch told Reuters.
Brent crude, the global benchmark, was up 1 percent to $45.42 by 8:45 a.m. EDT. West Texas Intermediate, the U.S. benchmark, was up 1.03 percent to $44.10.
© Copyright IBTimes 2022. All rights reserved.
FOLLOW MORE IBT NEWS ON THE BELOW CHANNELS