'Fortnite' 5.10 Content Update Brings Back Guided Missiles, Adds New LTM
Developer Epic Games has released a new update for "Fortnite" on the PlayStation 4, Xbox One, PC, Nintendo Switch and iOS. The 5.10 update brings back the Guided Missile and adds a new limited time mode called Fly Explosives.
The Guided Missiles were originally added to "Fortnite" in March as part of the 3.4 update. Epic Games removed the feature from battle royale in April and locked in the vault but promised that it would make a return. With the 5.10 update, Epic has brought it back with some much needed adjustments. Guided Missiles were considered to be a little overpowered back then and Epic has decided to nerf its capabilities this time around.
Guided Missiles are only available in Epic (purple) and Legendary (gold) variants, and its fuse duration has been reduced from 18 seconds down to 15 seconds. Movement speed of the Guided Missile has also been decreased from 1100 down to 1000. Reloading the weapon now takes 2.4/2.2 seconds. Damage to players is now 74/77, instead of 105/110. Meanwhile, damage to structures has also been decreased to just 400. Epic Games also said on its patch notes that explosions will now damage structures regardless of line of sight. Guided Missiles can also be controlled using the default movement buttons on keyboards.
The 5.10 content update for "Fortnite" also introduces a new limited time mode called Fly Explosives. Epic described the new LTM as a combination of High Explosives LTM and the limited time item Jetpack. In Fly Explosives LTM, only explosive weapons can be found on the battle royale map. Floor Loot will occasionally spawn Jetpacks instead of other items. In this mode, Rocket ammunition will be capped at 120 instead of 13 like in the regular battle royale modes.
Jetpacks in Fly Explosives LTM will feature faster fuel regeneration and decreased burn rate. Epic says that this should allow player to stay airborne for a little bit longer. Wait times in between storms have also been reduced since players should have no problem getting enough loot. Epic says that a single Fly Explosives LTM match should be lower than 20 minutes. Users' profile stats will be tracked when playing Fly Explosives LTM matches.
For Playground mode, Epic has also enabled Jetpack and Guided Missiles. The 5.10 content update also reduces Chug Jug and shield potion spawn rates in Playground mode. Epic has also removed bandages, so that it's more likely that healing items spawned in this mode will get players to full health and shields.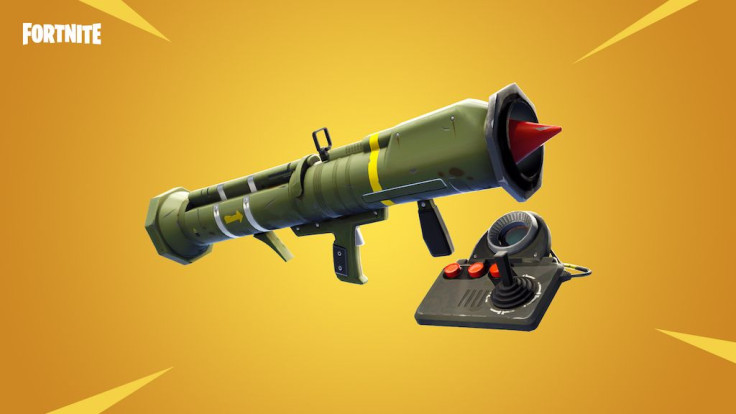 © Copyright IBTimes 2023. All rights reserved.